Since the Kick-off in November, the 4TU.Responsible Sustainability Challenge (4TU.RSC) is taking place, an initiative of three centres of the 4TU.Federation: 4TU.High-Tech Materials, 4TU.Energy and 4TU.Ethics & Technology. It is a 15 ECTS Honours track for motivated and talented master students from the four Technical Universities. Using a Challenge Based Learning approach, they work with industrial partners, researchers, and societal stakeholders on a case involving sustainability. The focus of these cases is on energy, materials, and ethics.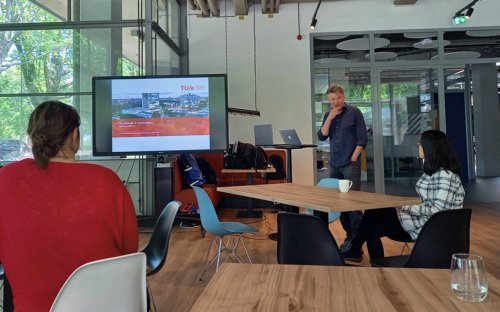 We are now looking back at the latest live event at the campus of the TU Eindhoven, a workshop on sustainable energy and entrepreneurship, on the 13th of May 2023.

Professor David Smeulders (TU/e) delivered a keynote presentation on 'The challenge of sustainability'. Being the scientific director of 4TU.Energy and a distinguished expert in Energy Technology, he shared his valuable insights and perspectives.
Student team SOLID (TU/e) shared their inspiring company story, 'The evolution of the iron flame'. With their ambition to provide clean and renewable energy access to all, team SOLID showcased their efforts in creating an ecosystem for iron fuels as circual energy carriers.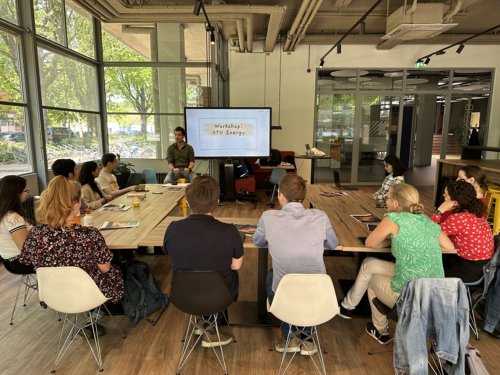 Bart Grevenhof from The Gate, a platform for tech startups in Brainport Eindhoven, conducted an engaging workshop on Entrepreneurship. Attendees gained valuable advice on turning their ideas into practical ventures, thanks to The Gate's expertise in offering guidance and support to aspiring entrepreneurs.
The event provided a unique opportunity to connect with education experts and project coordinators, including the core team of teachers of the 4TU.RSC. On top of that we got the chance to visit the Green Room Exhibition of the Green Office and the TU/e innovation Space, which inspired us with some sustainability initiatives and projects.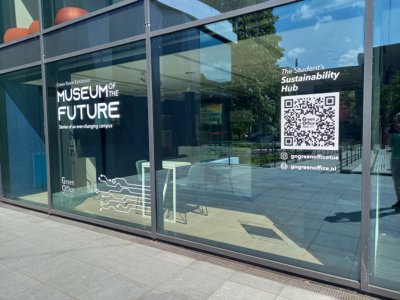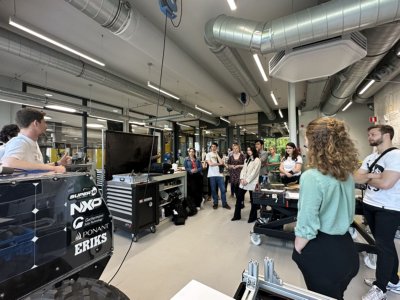 Beside the Kick-off event at the UTwente campus and this live event at the TU Eindhoven, the students of the 4TU.Responsible Sustainability Challenge visited the campus of TU Delft for a live event on the topic of Etics, Sustainability & Technology, on the 11th of February 2023.
The closing event of the 4TU.RSC will take place in Utrecht, on the 22nd of June.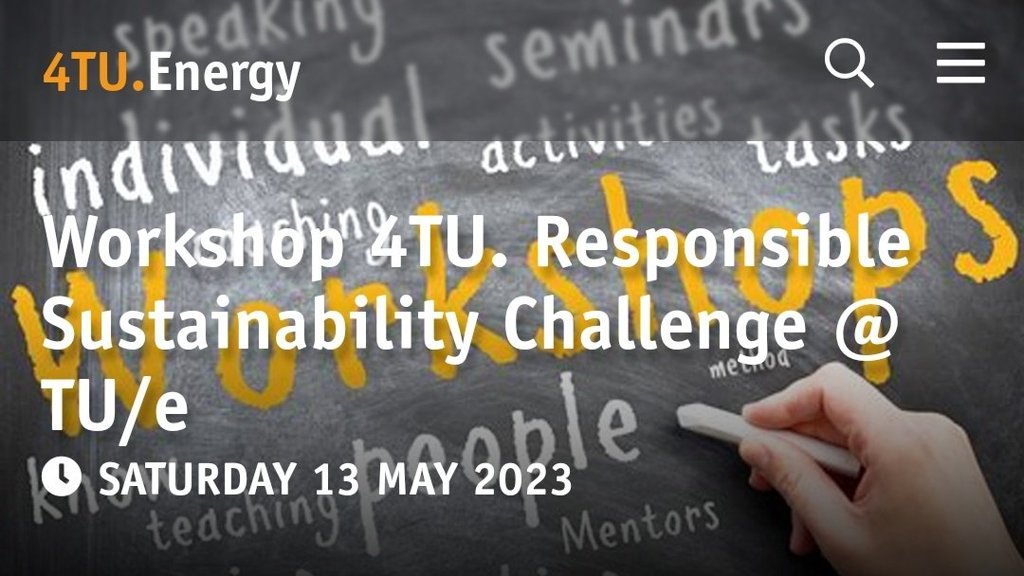 Source: 4TU.Energy
Previous news items: Kick-off 4TU.Responsible Sustainability Challenge
@4TU_HTM Twitter thread about the live events of the 4TU.Responsible Sustainability Challenge