4TU.Responsible Sustainability Challenge
After the success of last year's pilot track, we are happy to announce a new track of the 4TU.RSC 2023-2024, bringing academia to industry. Kick-off event on 16 November 2023! If you are interested, please contact us via 4TU.HTM.
4TU.Responsible Sustainability Challenge (2023-2024)
Video by Bas Schollaardt, De Verbeelding Videoproducties
Specific information for each university
Each university will provide the students with more information. Check the local websites and students' environments for the course design, the syllabus and information on application and admission.
The 4TU.Responsible Sustainability Challenge (4TU.RSC) is an initiative of three 4TU.Centres: 4TU.High-Tech Materials, 4TU.Energy and 4TU.Ethics & Technology.
Time line and important course dates - 4TU.RSC 2023-2024
Course design - 4TU.RSC 2023-2024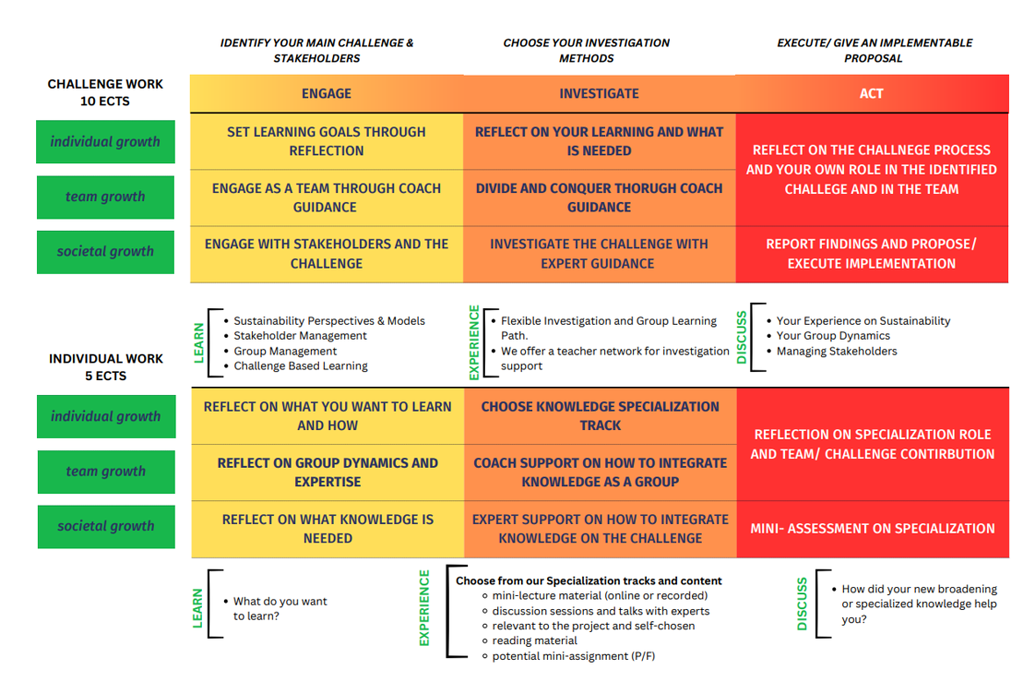 Highlights
This project aims to approach the development and implementation of sustainable technology in a multidisciplinary manner, with an emphasis on energy, materials and ethics.
Each group (multidisciplinary, 5-8 students) chooses a topic that is related to developments in technology aiming at increasing sustainability in society; topics in this project relate to the Green Deal of the European Union.
Leadership skills: students formulate their own challenge and look for their own experts.
External stakeholders adjust the challenge to the real-life casus, ensuring relevance to the here-and-now, non-academic context.
Academic experts safeguard the quality, scope, and feasibility.
Core team
Course motivation
From a student's perspective, this module fills a current need for a practically oriented educational programme that highlights multidisciplinary collaboration. In particular, excellent Master (Honours) students want to improve their leadership/teamworking skills and gain real-life project-based experience in a structured and guided way. This module allows students to step outside their own university and study fields and to put theoretical knowledge into practice. The course is built on the challenge-based learning principles and asks students to drive their own education to gain the knowledge and skills that fit with their individual needs. The module focuses on the topic of sustainability, which is a topic that unites students from all different backgrounds and which sparks tremendous enthusiasm within the student community. The module also brings together staff, student assistants and experts from the four technical universities to increase further collaboration and knowledge-sharing.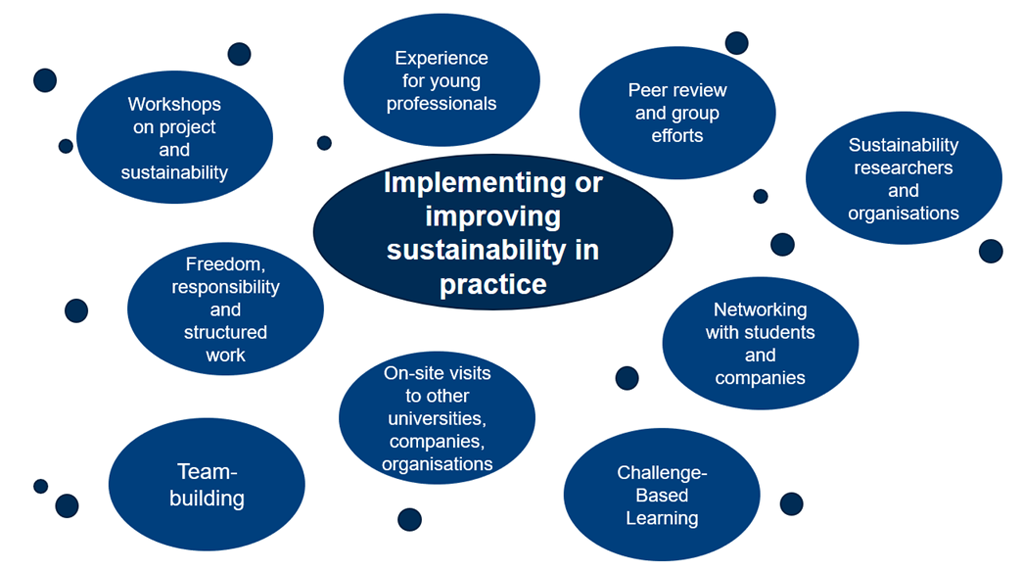 Core elements
Within the 4TU.RSC track, the focus is on providing students with a structured approach to implement or improve sustainability efforts within organisations. Students work together with their peers from the other participating universities (Twente, Delft and Eindhoven) in multidisciplinary groups. The challenge consists of the following core elements.
The central challenge to implement or improve sustainability at a company/organisation. Within this challenge, you work within a multidisciplinary team of 5-8 students to understand the underlying principles and issues at hand and to formulate an appropriate respond that addresses these points. This challenge follows the Challenge-Based Learning methodology, which provides students with a structured but free approach to learning by gaining real-life experience.
Workshops and lectures are provided to help structure the challenge and to provide key insights into relevant project management techniques and sustainability efforts that broaden the students' view and help determine creative and motivated methods to address the key issues of the challenge. The workshops extend throughout the modules in online sessions, and on live events organized with our partners.  Additionally, due to the small-scale education, we can aid the students during their individual investigation with micro-lectures and additional expert sessions from our diverse network across universities.
Coaching for each group to support the learning process and improve the personal development of each student. 
Peer review support from your fellow students to learn both with and from one another, to meet like-minded people and to shape each case by the shared knowledge of the group.