What do steel and chocolate have in common?
Come to the Science Centre on the TU Delft campus on Monday 13 March and find out for yourself!
Did you know that chocolate tastes different, is less prone to breaking and melts more quickly when its structure changes? And did you know that this is a typical materials-related aspect that researchers also look at when making steel, for example? The complex challenges that chocolatiers face every day are in fact pure science, just like the production of steel.

For whom:
The event is particularly appropriate for bachelor and master students & researchers who study or work at one of the four universities of technology in the Netherlands, but of course anyone interested in the spellbinding science of steel and chocolate is welcome!
When: Monday 13 March 2017 / 10 AM to 5 PM
Where: Science Centre, Mijnbouwstraat 120, TU Delft campus
Registration: Obligatory before 9 March 2017, via the registration form on this website (scroll down!)
Programme (preliminary)
9.30   - Walk-in and coffee
10.00 - Welcome by Desiree Hoving (chair)


10.05 - Prof. Jilt Sietsma & dr. Marcel Sluiter
Introduction: The Unexpected Science of Steel and Chocolate
TU Delft, 3mE, Dept. Materials Science and Engineering


10.15 - Prof. Yrjö H. Roos
Inside Chocolate – Materials Science for Indulgence
University College Cork, Ireland, School of Food & Nutritional Sciences


11.00 - Coffee break


11.15 - Prof. David Porter
What we do to make the steel we want
University of Oulu, Finland, Dept. Materials Engineering and Production Technology


12.00 - Researchers Materials Science and Engineering (TU Delft, 3mE)
Steel demonstration and lab experiences
12.30 - Quiz (including prizes)


13.00 - Lunch break


13.45 - Dr.ir. Pieter van der Wolk
Practice makes perfect: exploiting and controlling phase transformations in the commercial production of steel strip
Tata Steel Europe, IJmuiden
14.15 - Chocolaterie 'De Lelie', Delft
Chocolate demonstration


14.45 - Break and refreshments


15.00 - Dr. Kees van Malssen
Crystallography of cacao butter
Unilever R&D, Vlaardingen
15.30 - Prof. Saskia van Ruth & Valentina Acierno M.Sc.
Breaking Bar Chocolate
Wageningen University and Research, RIKILT


15.45 - Quiz (including prizes)
16.15 - Wrap-up by Desiree Hoving
16.30 - Drinks and snacks
Information
On Monday 13 March, chocolate experts and steel experts will shed light on the underlying processes and structures of chocolate and steel from a scientific and industrial perspective. See with your own eyes how (at the lab scale) changes in production processes (such as temperature and cooling rate) induce major changes in the properties of the materials; you will witness a demonstration in which a steel spoke for a bicycle wheel is made so soft that you can tie a knot with it, and see how chocolate melts instantaneously in your hand instead of your mouth. In addition there will be various lectures by scientists from universities and industry and there will be a quiz with the most delicious chocolate in Delft as first prize!
The feature shared by chocolate and steel
The structure of both chocolate and steel is affected by its composition, but also by the production process. Time, temperature and deformation are key factors determining the ultimate structure – and hence properties – of these materials. Changes in structure occur during both production processes, and the ultimate aim is to change the structure of the materials in such a way that it has the properties you want. The feature shared by chocolate and steel is created by molecules and atoms, which are subject to the laws of thermodynamics and physics. Scientists are conducting research to discover every detail about how this works, so that process engineers can optimally direct and control the industrial production processes. That explains why universities and industry are working closely together on both of these materials.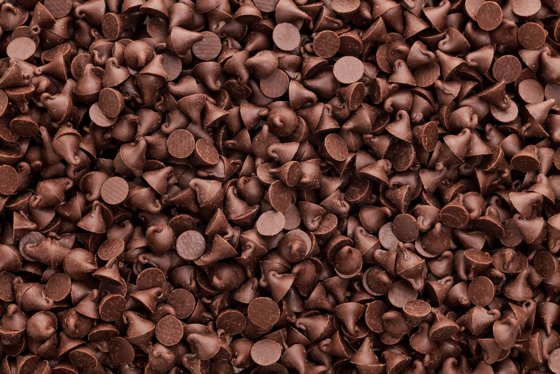 Organisation
This event is being organised by TU Delft's Department of Materials Science and Engineering in collaboration with Wageningen University & Research in the framework of 4TU.High-Tech Materials (4TU.HTM). The event is particularly appropriate for bachelor and master students & researchers who study or work at one of the four universities of technology in the Netherlands, but of course anyone is welcome!
For more info contact 4TU.HTM.
For press requests contact Fien Bosman, communication officer TU Delft, 3mE (tel. 06 - 24953733).
Twitter: @4TU_HTM