4TU.HTM & M2i Joint Workshop
On Thursday 16 April 2020, the 4TU.Research Centre High-Tech Materials and the Materials Innovation Institute M2i organise a scientific workshop on Surfaces, Interfaces & Coatings in Utrecht (De Witte Vosch, Oudegracht 46).
The programme is still in development, but will certainly include speakers from universities and from industry.
Surfaces, Interfaces & Coatings
Every material, also if applied for its bulk properties, has a surface or at least an interface to another material, where numerous dynamic processes can take place, down to the smallest length scales. These processes can form a threat for the material (like corrosion), but can also be beneficial or even essential for its functionality (like heat exchange). Coatings, introducing new surfaces and interfaces, can form an effective means to improve the functionality and/or life time of materials. Understanding surfaces and interfaces forms an intricate and essential part of materials science in its quest to optimise understanding and application of materials.
Aim
This workshop aims to bring together scientists and industrial partners with interest and expertise in surfaces, interfaces and coatings throughout the different types of materials, techniques and processes for an exchange of ideas and observations.
Speakers
Confirmed speakers (so far):
Prof.dr.ir Matthijn de Rooij (UTwente)
Professor Surface Engineering and Maintenance, Department Mechanics of Solids, Surfaces & Systems (MS3), Faculty of Engineering Technology, University of Twente
Title: Modelling and measuring adhesion and friction in a tribological contact
Abstract
Friction is contacts that operate in a vacuum environment is to a large extent determined by the roughness details of the surface as well as the surface forces acting in the interface. A boundary element model has been developed to calculate the pre-sliding distance as well adhesion forces in a rough interface, based on the acting van der Waals as well as meniscus forcesComparing models with accurate measurements of adhesion force and pre-sliding distance, it can be concluded that model results are in good agreement with the experimental values.
Dr. Catarina Esteves (TU/e)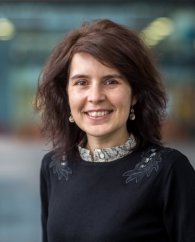 Associate Professor Physical Chemistry, Department of Chemical Engineering and Chemistry, Eindhoven University of Technology
Title: Design polymer networks for surface functionality: self-healing, anti-fouling and low-friction
Dr. Lie Zhao (VDL Weweler BV)
Senior Process Engineer, VDL Weweler BV
Title: Surface development of trailing arms during fully automatic production: challenge and innovation
Surface quality is essential for our product: almost all fatigue cracks were initiated from the surface.
High temperature decarburization and oxidation during production are inevitable but have to be properly handled.
Carburization is almost impossible for fully automatic production line: a new challenge
Shot peening plays an important role to improve the surface quality
Coating with epoxy paint and novel Zinc coating technology (sherardizing)
Dr. Amarante Böttger (TU Delft, Avans Hogeschool)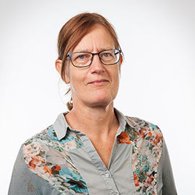 Associate Professor Materials Science and Engineering (TU Delft) and Professor New Materials and Applications (Avans Hogeschool)
Title: Modelling of surface segregation for palladium alloys in vacuum and gas environments
Abstract
Ternary alloys have been developed for a wide range of applications and in many cases surface segregation of ternary alloys has a decisive impact on their performance, especially on the corrosion, adsorption and catalytic properties. Different from binary alloys, in which surface energy is usually the dominant factor for surface segregation, the interaction between solute elements has a noticeable effect on the surface segregation behaviour of ternary alloys. In the present work, surface segregation of Pd-based ternary alloys (Pd-Cu-Mo), Pd-Cu-Ag) in both vacuum and hydrogen atmosphere was investigated. XPS and LEISS analyses revealed that the segregation trend of the outermost atomic layer is not always the same as that of the near-surface-region. A thermodynamic model was developed to describe the surface segregation of ternary alloys. The results of the model are in qualitative agreement with the experimental results. Calculations for other ternary alloy systems confirmed that the model provides a simple but universal method for predicting surface segregation in ternary alloys. (https://doi.org/10.1016/j.ijhydene.2017.12.039)
To be continued...


Invitation and registration
If you are interested in attending this workshop, register below. If you have questions, please contact Reina Boerrigter (Secretary 4TU.HTM).