** This event took place already. **
Ameland Summer School Smart Materials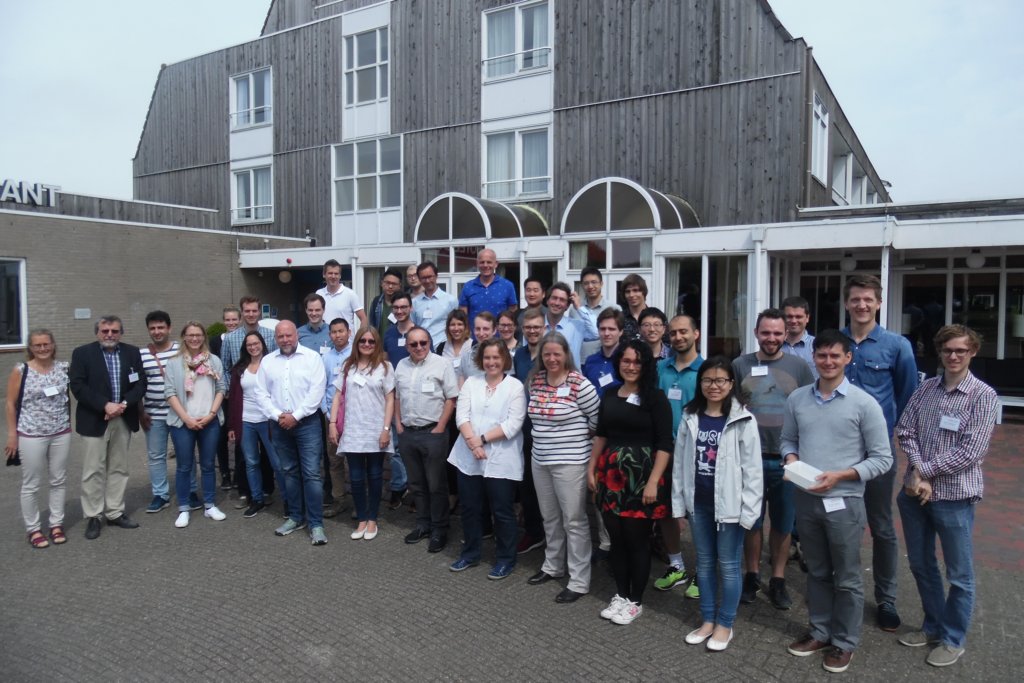 Participants Ameland Summer School Smart Materials (May 29, 2017)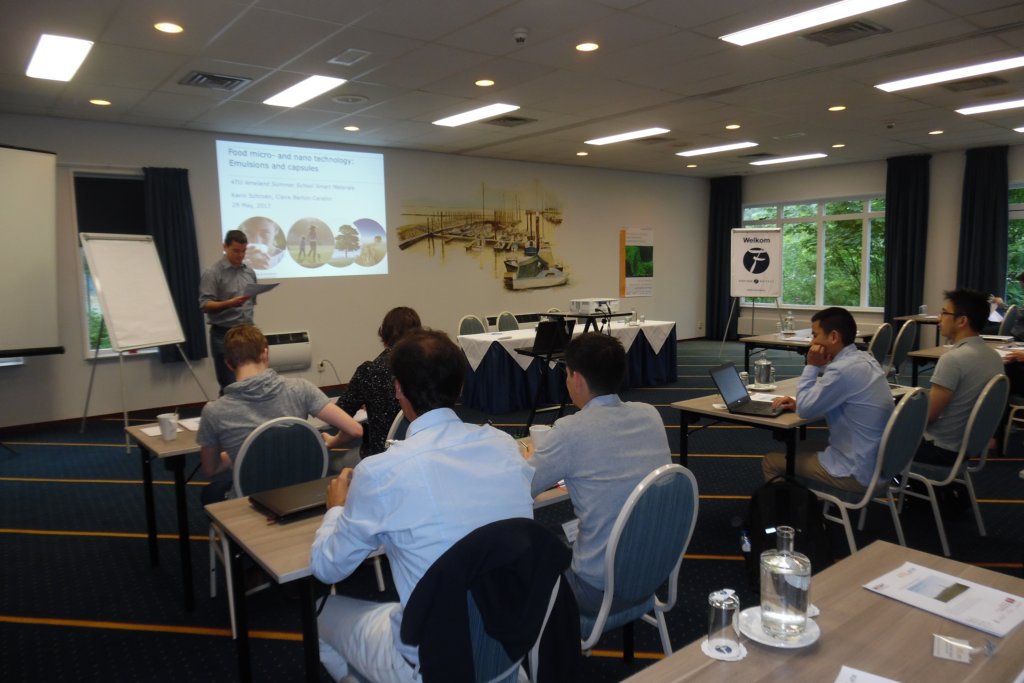 Maciek Kopec introducing prof. Karin Schroën (WUR)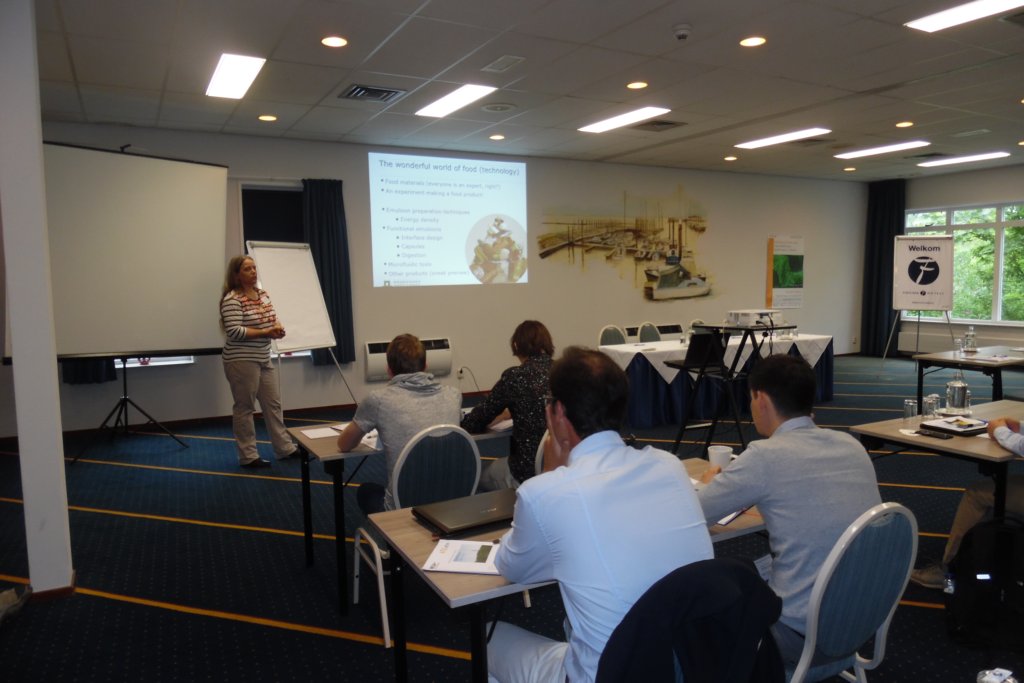 Prof. Karin Schroën talking about 'Food micro- and nanotechnology. Emulsions and capsules'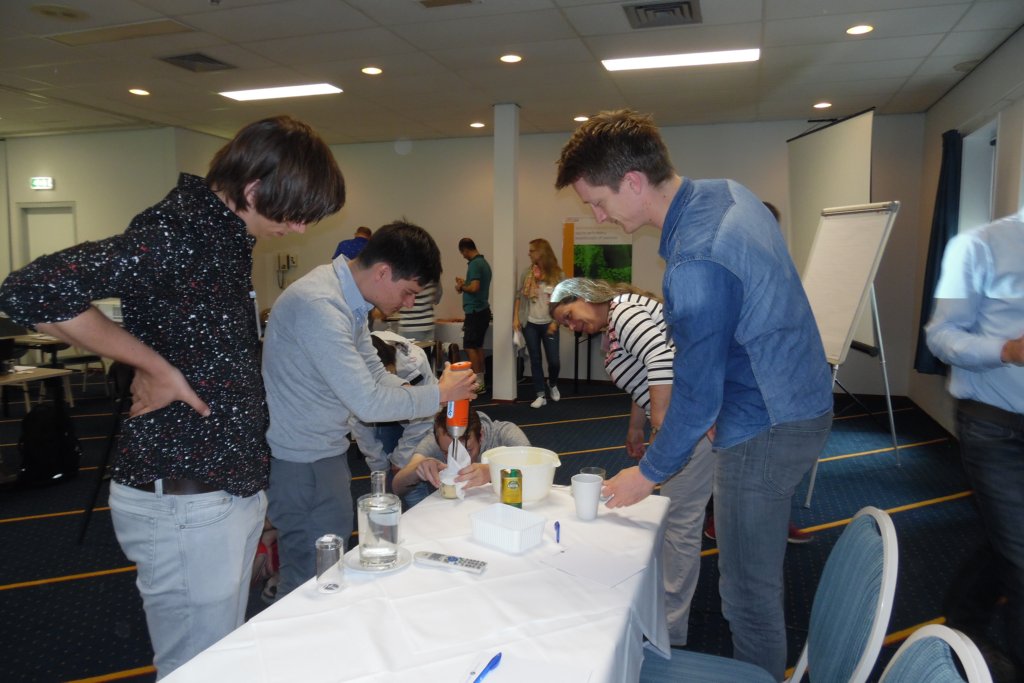 Making mayonnaise with prof. Karin Schroën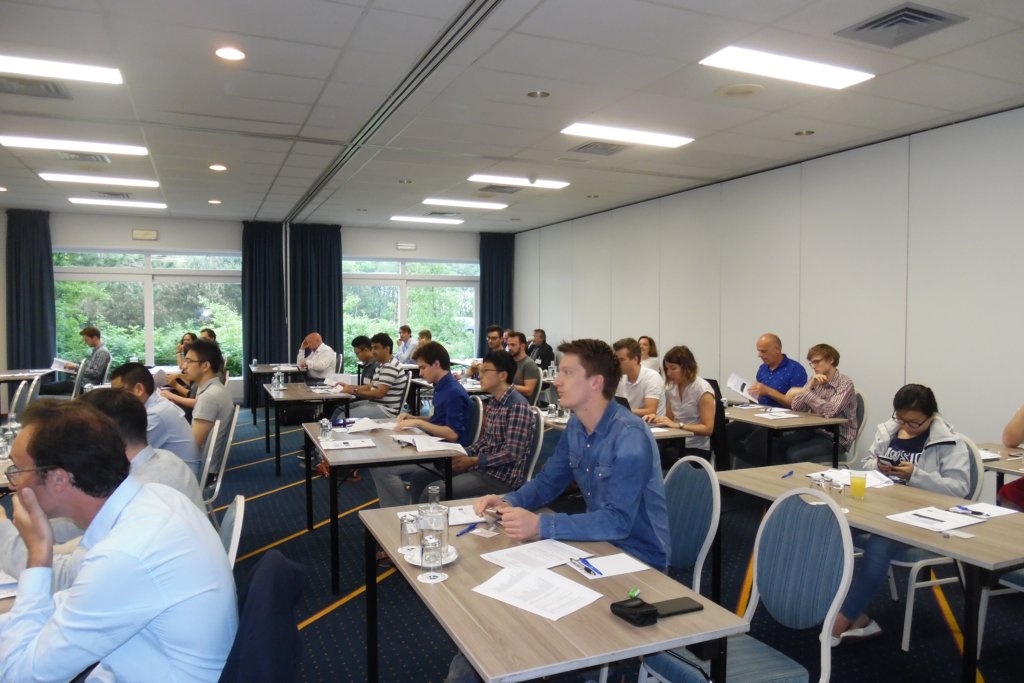 Participants Ameland Summer School Smart Materials (May 29, 2017)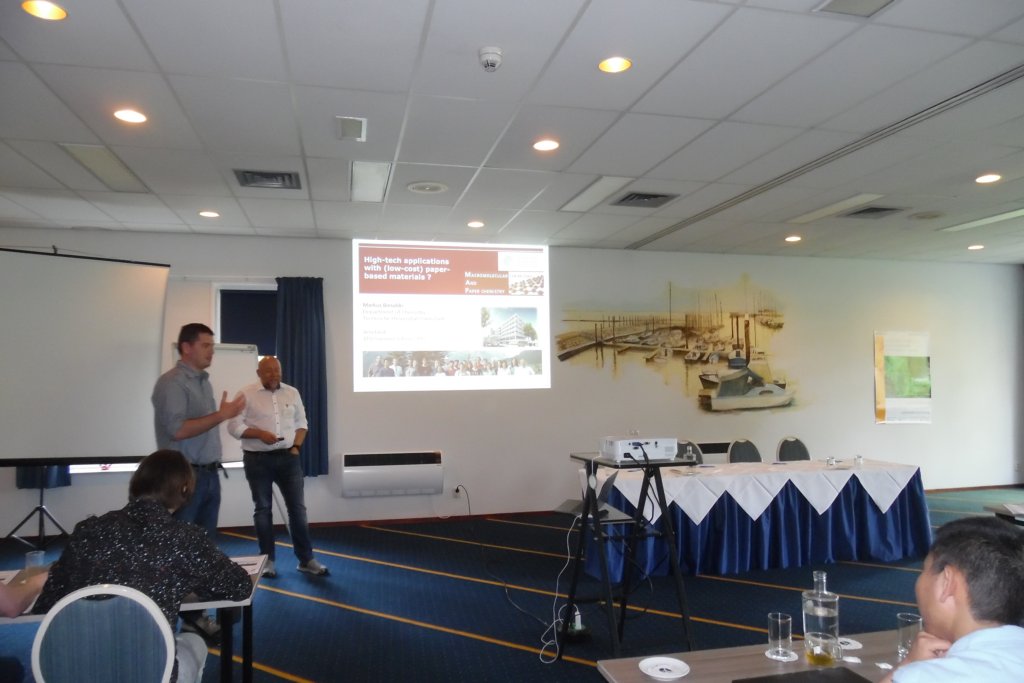 Maciek Kopec introducing prof. Markus Biesalski (TU Darmstadt, Germany)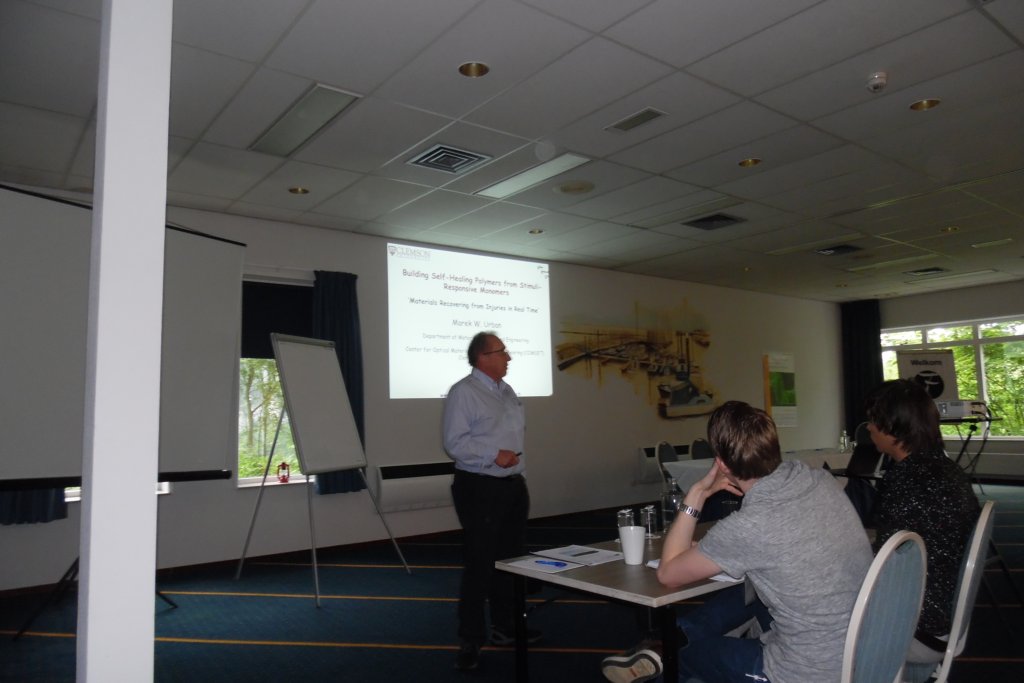 Prof. Marek Urban (Clemson University, USA)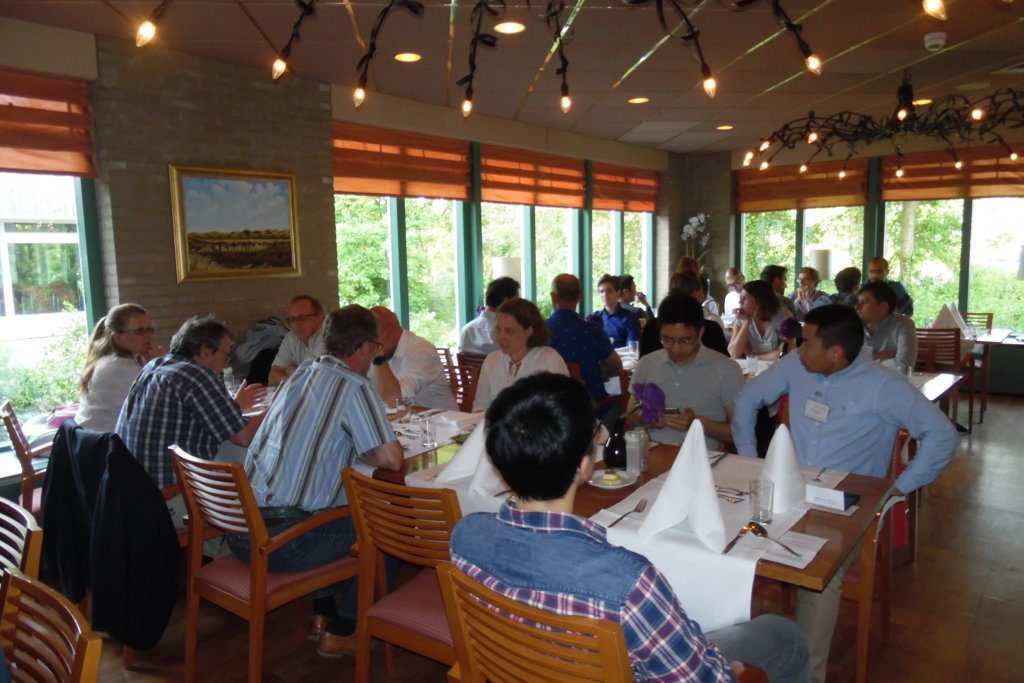 Joint dinner with (international) speakers prof. Katarina Novakovic, prof. Marek Urban, prof. Markus Biesalski, prof. Julius Vancso, prof. Sybrand van der Zwaag and prof. Karin Schroën (May 29, 2017)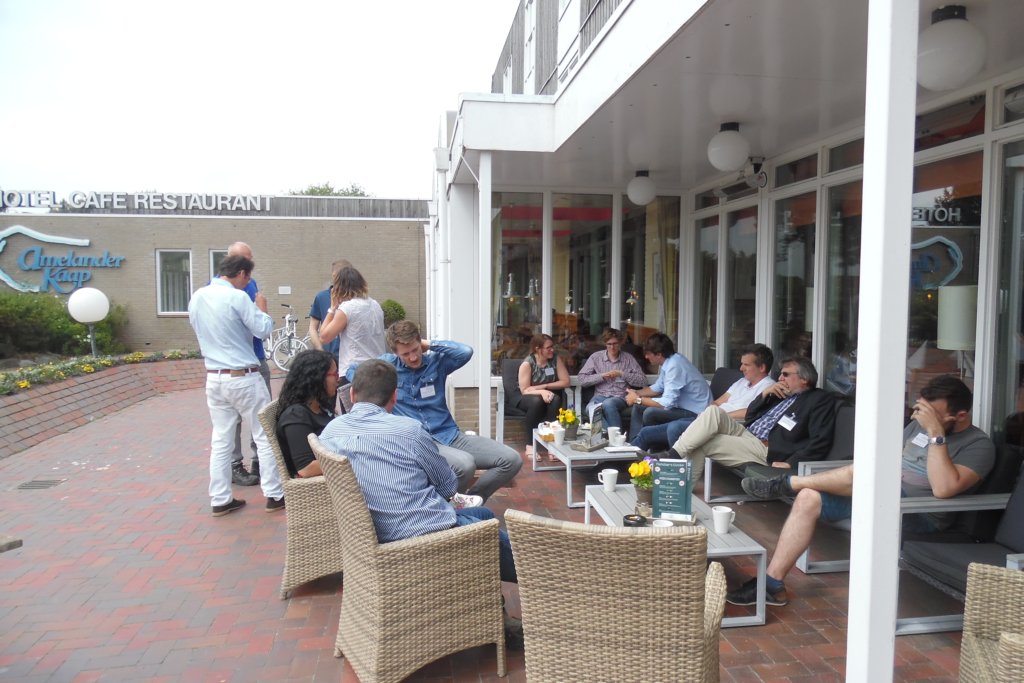 Coffee break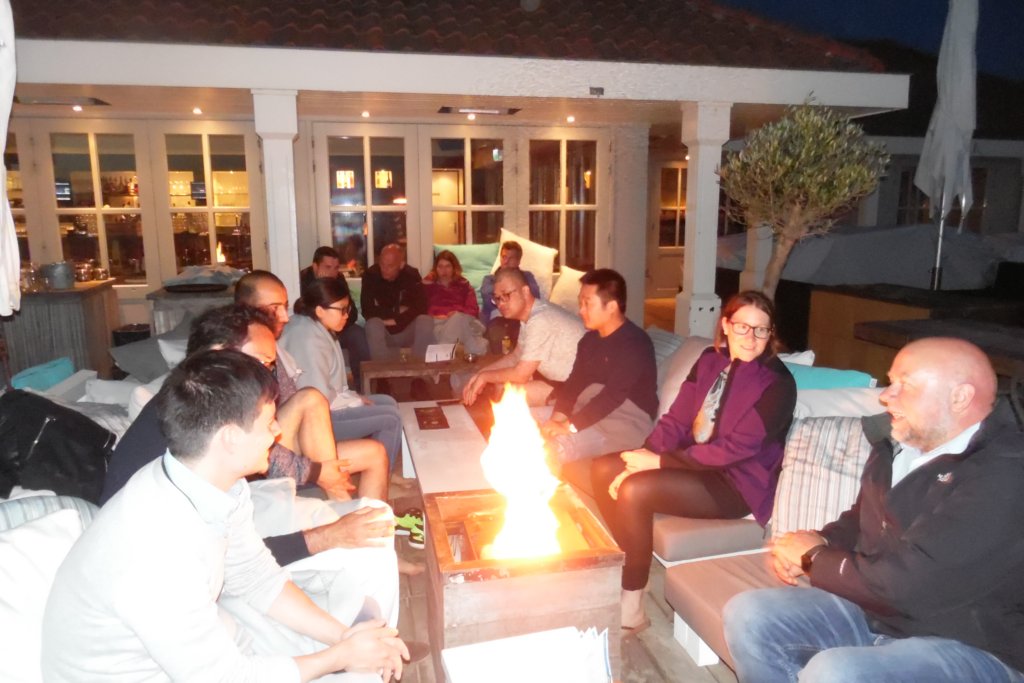 Leisure time at the beach 
Ameland Summer School
Smart Materials
Hotel-Resort Amelander Kaap, Hollum, Ameland
May 29 (arrival May 28) - June 2, 2017

NEW: Program Ameland Summer School Smart Materials (Pdf file). 
4TU.High-Tech Materials
The Dutch 4TU.Research Centre High-Tech Materials (4TU.HTM) in collaboration with the three Dutch materials research schools 
is organizing a Smart Materials Summer School for PhD students. The workshop will be held on the island of Ameland between May 29th (arrival May 28th) and June 2nd, 2017.
Scope
Smart materials is a term usually employed to describe materials that can respond to various external stimuli, such as temperature, light or electric field in a predictable and reversible fashion. The purpose of this summer school is to provide an overview on different classes of stimuli-responsive materials, ranging from temperature-sensitive polymers, hydrogels to ceramics, laser-switchable magnets and biological matter.
The workshop will consist of lectures and additional discussions. Active participation by the PhD students is expected, including the obligatory presentation of a poster about their own research. The lecturers are explicitly asked to give tutorial presentations with emphasis on a basic understanding of their subjects, which culminate with their views on the present day state-of-the-art and challenges of their specific topics.
Confirmed speakers
Advisory Board:
Remko Akkerman (UT)
Alexander Brinkman (UT, MESA+)
Marc Geers (TU/e)    
Andrei Kirilyuk (RU, IMM) 
Maria A. Loi (RUG) 
Jilt Sietsma (TU Delft)
Rint Sijbesma (TU/e)
Joris Sprakel (WUR)
Julius Vancso (UT)
Sybrand van der Zwaag (TU Delft)
Organizing Committee
Venue
Ameland is one of the beautiful Wadden islands in the north of the Netherlands. The hotel address is: Hotel-Resort Amelander Kaap, Oosterhiemweg 1, 9161 CZ Hollum, Ameland (www.hotelamelanderkaap.nl). The conference location can be reached by public transport. By train, you can go to Leeuwarden (see www.ns.nl). Pay attention please when coming from the south, in Zwolle part of the train goes to Groningen, so please check if you are in the right wagon. From Leeuwarden you can take bus 66 to Holwerd. Departure times can be found on www.9292ov.nl. In Holwerd you will find the departure terminal of the ferry to Ameland. For departure times, see www.wpd.nl. If you come by car you can park your car at the terminal. If you want to bring your car to Ameland you will have to make a reservation for the ferry (see the above mentioned weblink). Upon arrival on Ameland, Arriva Bus 1 will take you to Hollum. The bus stops in front of the hotel.
Information
Maciek Kopec (UTwente)
Reina Boerrigter (4TU.HTM)