Newly elected members of the KNAW within the materials science community
The Royal Netherlands Academy of Arts and Sciences (KNAW) has elected 22 new members. Academy members, leading researchers from across all the disciplines, are selected for their scientific and scholarly achievements. The Academy has about 600 members who are appointed for life.
Among the newly elected members are colleagues within or closely related to the Dutch materials science community.
Marc Geers (TU/e)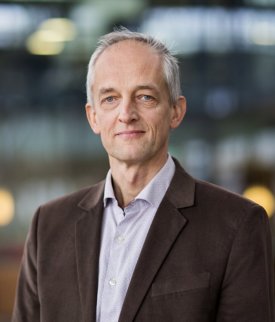 Professor of Mechanics of Materials at Eindhoven University of Technology, and member of the Management Team of 4TU.HTM

Marc Geers studies the mechanics of various materials such as metals, composites, ceramics, paper and metamaterials. He investigates at a fundamental theoretical level the relationship between structure and properties, uses advanced numerical methods to better understand mechanics, damage and fracture, and has developed new measurement and testing methods to characterise materials. The social relevance of Geers' work is underlined by the fact that it is almost entirely rooted in industrial problems, while being of the highest scientific level. To properly train new generations of materials scientists, Geers took the initiative to set up a unique Multi-Scale lab. Here, students can learn to test, measure, experiment and model on force scales from kilonewtons to nanonewtons using state-of-the-art equipment. 

Source: KNAW, TU/e
Maria Loi (RUG)
Professor of Photophysics and Optoelectronics, University of Groningen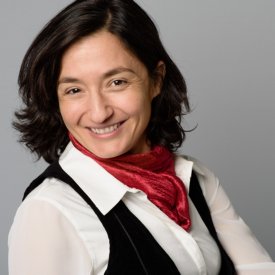 Maria Antonietta Loi holds two world records: that of the best performing solar cell created with quantum dots and made using Sn-based perovskites. Loi has the perfect combination of creativity, vision and transdisciplinary knowledge required to create the solar cell of the future. By exposing physical principles and manipulating materials down to the nanoscale, she translates fundamental physics into concepts that can be used for the energy transition. Her work has yielded patents, start-ups and close cooperation with industry. Loi is also a passionate and knowledgeable educator. Her PhD students invariably complete their PhDs within the nominal four years and her postdocs find excellent positions. 

Source: KNAW, RUG
Daniel Bonn (UvA)
Professor of Complex Fluids, University of Amsterdam
Daniel Bonn played a revolutionary role in the research of complex liquids such as blood, shampoo or oil. Thanks to his efforts, the fundamental physics behind the transition of these types of substances from solid to liquid or vice versa is now better understood. This also promotes the understanding of the instability of blood in veins or oil in pipelines. Bonn is also a pioneer in studying the interaction between liquids and solids. His work has great practical relevance. He therefore shares his insights with industrial partners and cooperates with medical researchers on, for instance, the aerosolization of the COVID-19 virus. Blood spatter analysis in forensic investigations and a more environmentally friendly way of spraying pesticides are also applications of his work. 
Paulien Herder (TU Delft)
Professor of Engineering Systems Design, Delft University of Technology
Paulien Herder's merits lie at the interface of engineering sciences and research into the socio-economic impact of technology and policy for responsible and efficient implementation. She has an excellent scientific reputation, including a significant contribution to socio-technical knowledge on the development and integration of energy infrastructures and large-scale energy storage. In addition, Herder has a great talent for connecting people from different backgrounds – both disciplinary and social – and inspiring them to work together successfully. For example, she is Captain of Science of the Top Sector Energy and is a board member of the growth fund programme GroenvermogenNL, the largest innovation programme ever in the Netherlands for sustainable hydrogen and chemicals. 
The new members will be installed on Monday 12 September 2022.