NWO Vici grant for Louis de Smet (WUR)
4TU.HTM management team member Louis de Smet of Wageningen University & Research has been awarded an NWO Vici grant for his research proposal on efficient and selective water desalination.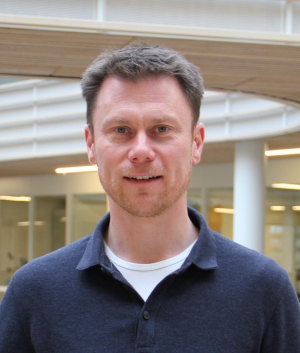 His Advanced Materials for Chemical Selectivity research group (Louis de Smet Research Lab) is part of the Laboratory of Organic Chemistry and focuses on the preparation and characterization of organic materials for ion sensing, ion separations and ion recovery, for which he was awarded an ERC Consolidator Grant. Since 2017 he also serves as a Senior Advisor to Wetsus (Leeuwarden, The Netherlands) on organic materials for sustainable water technology. With his team, he studies nano-permeable 2D & 3D materials.

Nanoporous 2D and 3D materials that exhibit promising properties for energy storage can also desalinate water efficiently via electro‐driven processes. The proposed research aims to add selectivity to such separation processes by fine‐tuning their chemistry and understand the underlying fundamental mechanisms. With this innovative approach, salts can be obtained in their purest form, enabling the recovery and reuse of metals and nutrients. Implementing a multidisciplinary approach, in collaboration with three industrial partners and two research institutes, the stability, energy efficiency and upscaling of the separation process with the advanced, nanoporous 2D and 3D materials will also be addressed.
The Advanced Materials for Chemical Selectiviy research group is also part of the consortium that was granted in the annual funding round for Research along Routes by Consortia (NWA-ORC) in the context of the Dutch Research Agenda with the research proposal entitled OBSeRVeD (Odour Based Selective Recognition of Veterinary Diseases).
More news on the Louis de Smet Research Lab can be read here.