Ferdinand Grozema becomes board member of the NWO Domain Science
The NWO Domain Science Board welcomes two new board members, Peter van Bodegom and Ferdinand Grozema, member of the management team of 4TU.High-Tech Materials. The NWO Executive Board ratified their nominations on 17 November 2022. Both members will start on 1 January 2023.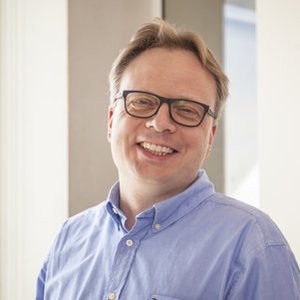 Ferdinand Grozema is Professor of Optoelectronic Materials at the Department of Chemical Engineering at TU Delft. Over a period of 15 years, he has established a research programme that can be described as "the dynamics of charges and excited states", in which he makes use of a combination of ultrafast spectroscopy, unique microwave conductivity techniques, computational chemistry and materials synthesis. The general aim of the research is to acquire a fundamental understanding of the relationship between the molecular and solid-state structure and optoelectronic properties. In most cases, the research focuses on energy applications, such as materials for more efficient solar cells.
For his scientific research, Grozema has received a Veni grant, a Vidi grant and two ERC grants. Last year, Grozema chaired the programme committee for the chemistry Congress NWO CHAINS.
Grozema: 'NWO plays a key role in the funding and organisation of research in the Netherlands. It is important that researchers can play a role in this themselves, so I want to contribute to enabling the work NWO does to become even better aligned with researchers' needs.'
Source: NWO
(Header picture by Bob van der Vlist)