Arjan Mol winner European Corrosion Medal 2022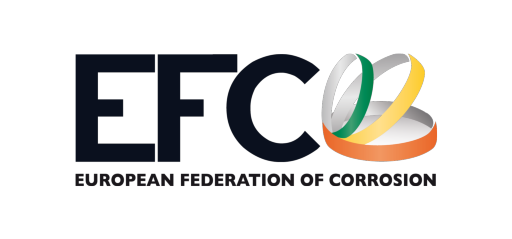 Arjan Mol, Professor of Corrosion Technology and Electrochemistry at Delft University of Technology's Department of Materials Science and Engineering and Scientific Director of the 4TU.Centre High-Tech Materials, has been awarded the prestigious European Corrosion Medal 2022 for his work on corrosion.

As former President of the European Federation of Corrosion (EFC), Arjan Mol is praised not only for his exceptional expertise in metal surface characterisation and modification, local electrochemical surface activity analysis and in situ interfacial bonding studies, but also for his personal enthusiasm for coaching younger generations of corrosionists, his long-lasting and ongoing service to the EFC in various leading positions, as well as leading his cutting-edge scientific research.

Read the complete news item at the TU Delft website.


Arjan Mol will receive the European Corrosion Medal 2022 at EUROCORR 2022, the European Corrosion Congres in Berlin in August. On that occasion he will deliver a plenary lecture:
"Recent Progress in Advanced Characterization of Localized Corrosion and Active Protective Coatings"
(Monday 29th of August, 9.20 - 10.00 hrs)


Source: TU Delft, 3mE


Arjan Mol ontvangt de prestigieuze European Corrosion Medal 2022
Arjan Mol, hoogleraar Corrosietechnologie en Elektrochemie aan de afdeling Materials Science and Engineering van de TU Delft en wetenschappelijk directeur van het 4TU.Centre High-Tech Materials, heeft de prestigieuze European Corrosion Medal 2022 gewonnen voor zijn onderzoek op het gebied van corrosie.
Als voormalig voorzitter van de European Federation of Corrosion (EFC) wordt Arjan Mol niet alleen geprezen om zijn uitzonderlijke expertise in de karakterisering en modificatie van metaaloppervlakken, lokale elektrochemische analyse van oppervlakteactiviteit en in situ bindingsstudies aan grensvlakken, maar ook om zijn persoonlijke enthousiasme bij het coachen van jongere generaties corrosie-experts, zijn langdurige en voortdurende betrokkenheid bij de EFC in verschillende leidende posities, evenals het leiden van zijn eigen baanbrekend wetenschappelijk onderzoek: "Arjan Mol is hét voorbeeld van een uitstekend en toegewijd wetenschapper en van een leider met persoonlijke integriteit en een doordachte communicatiestijl."

De impact van corrosie op de samenleving
"Er is in ons dagelijks leven bijna geen metaaltoepassing die geen last heeft van corrosie", zegt Mol. Corrosie, variërend van offshore-constructies tot micro-elektronica, is een fenomeen op meerdere schalen dat gevolgen heeft voor bijvoorbeeld de lucht- en ruimtevaart, de bouw, nucleaire toepassingen en veel infrastructuurgebieden. "Economische impactanalyses hebben aangetoond dat ongeveer 3,5% van ons BNP verband houdt met het bestrijden van corrosie, dus samen met andere aspecten zoals verminderde efficiëntie en functionaliteit en mogelijke veiligheidsproblemen, heeft corrosie een behoorlijke impact op onze samenleving in het algemeen. Bovendien zou een aanzienlijk deel van deze impact kunnen worden verminderd als we alle kennis die ons ter beschikking staat in de praktijk zouden toepassen. Dit betekent dat wij als wereldwijde corrosiegemeenschap hard moeten blijven werken aan onze activiteiten op het gebied van corrosiewetenschap, engineering, management, bewustwording en onderwijs ten behoeve van onze samenleving."
Hoogtepunten
Mols onderzoek naar corrosie richt zich op drie belangrijke gebieden: metaaloppervlaktebehandeling en grensvlakverlijming van coatings en adhesives; actieve beschermende coatings, waaronder zelfherstellende of 'slimme' coatings; en inzicht in lokale corrosie, wat van cruciaal belang is voor het ontwikkelen en ontwerpen van nieuwe beschermingsmethoden: "Onlangs hadden we daar een spannende doorbraak toen we lokale corrosie-initiatie op nano- en microschaal live konden laten zien! Toen we het voor het eerst zagen met behulp van in situ transmissie-elektronenmicroscopie, waren we overweldigd. Het zijn deze hoogtepunten in het onderzoek die het harde werk van het team zo vreugdevol en uiteindelijk de moeite waard maken."
Arjan Mol zal de European Corrosion Medal 2022 in ontvangst nemen op EUROCORR 2022, het European Corrosion Congress in Berlijn (28 augustus - 1 september), waar hij ook een plenaire lezing zal geven.