Dr Juliet Mian, Technical Director, the Resilience Shift
The Resilience Shift is a global initiative to build resilience within and between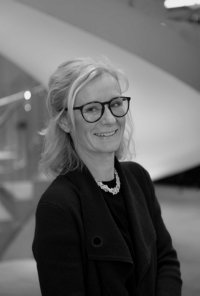 critical infrastructure sectors.  The initial 5-year programme is funded by Lloyd's Register Foundation, with Arup as host institution.  Its aim is to inspire and empower a shift in critical infrastructure resilience thinking and practice so that engineered structures and infrastructure will be not only safer but also better able to ensure the continuity of critical functions.  The Resilience Shift is producing and curating knowledge products, tools and approaches, and building a community of practice of those responsible for planning, financing, design, delivery, operation and maintenance of critical infrastructure systems. 
Dr Juliet Mian is a practicing civil engineer with many years' experience on a broad range of infrastructure projects both in the UK and overseas.  As well as her role as Technical Director for the Resilience Shift, she is an Associate Director in Arup's Infrastructure Advisory group, delivering specialist advisory services to infrastructure owners and operators.  She has a particular capability in the assessment and mitigation of risks to infrastructure systems (transport, energy and water) to deliver future resilience. Juliet has a strong interest in the application of new research and innovation to client's needs, and leads Arup's City Resilience Skill Network, which brings together Arup's diverse skills to enhance skills, knowledge and information around the resilience of cities and the infrastructure systems that support them. 
Juliet's keynote talk will draw on her own experience of some of the barriers to putting resilience theory into practice, and share some of the emerging themes from the Resilience Shift's work to date.