In the High Tech for a Sustainable Future (HTSF) capacity building programmes of our four technical universities, talented researchers work on society-relevant themes such as sustainable agriculture, personalised medicine and a heathless, green city.
On Friday, June 9, we will celebrate the societal impact of the round 1 programmes and launch the round 2 programmes. The HTSF Crossover event highlights the relevance of science and technology for societal transitions and how this impact can be further enlarged through the cross-disciplinary collaboration of the universities.
The event will have a varied program in which content & experience, science & practice, and discipline & expertise come together. First information about the event can be found here.
If you want to join this event consisting of an exclusive group of scientists, engineers and external guests, contact us here.
Round 1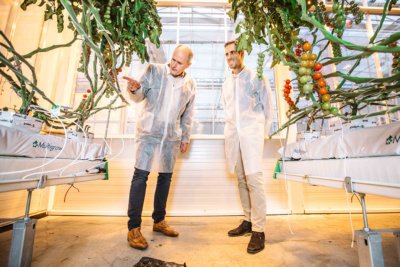 In 2018, the first 5 programmes within HTSF were awarded funding. The multidisciplinary teams addressed research on the topics personalised medicine (Precision Medicine); disease prevention and treatment (Pride & Prejudice); smart farming (Plantenna); nature-inspired robots (Soft Robotics) and resilient societies (DeSIRE). The aim was for the researchers to set up their own research projects within the themes, to attract funding and to recruit tenure trackers (44 in total).
Round 2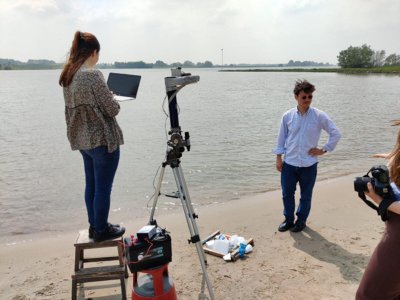 In 2022, the second HTSF Call for proposals resulted in another 4 programmes in personalized healthcare (RECENTRE), reducing heat in cities (HERITAGE), developing green, biodegradable sensors (Green sensors) and a future-proof food system (REDESIGN). The kick-off of these programmes will be this spring with the appointment of another 19 Tenure Trackers and support staff. Find out the press release with first information. More news about the programmes will follow on their own websites.
HTSF programme
The goal of the High Tech for a Sustainable Future (HTSF) programme is to stimulate structural and sustainable collaborative theme-oriented research between the four technical universities on topics that require 4TU collaboration and for which it is currently more difficult to acquire funding externally (i.e. new or high risk topics). The societal relevant research programmes attract and develop new and diverse talent for the four TU's and aim to deliver societal impact through scientific breakthroughs. After a funded start-up period of five years, research should continue without 4TU.Federation funding.