This award is given for an outstanding (MSc/BSc/PDEng/PhD) thesis on process systems engineering. Read more about the award
Gabriela was a PDEng trainee at TU Delft in Chemical Product Design program. Her PDEng thesis topic was the design of an extended protocol for the treatment of vitamin B12 deficiency.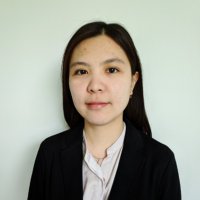 Together with the B12 Institute from Rotterdam, she proposed a vicious cycle which describes several hypotheses on the causes and impacts of B12 cellular inactivity. The topic was a huge challenge for her, as she has little to no background in biochemistry and medical field.  With the help of the supervision team from TU Delft and the B12 Institute, she utilized the chemical engineering logics (i.e. breaking down the body function as a series of continuous reactors) to analyze and approach the issues. The outcome of her work is expected to provide a new direction for the research and clinical practice of the B12 deficiency treatment. Read more about her thesis in our new projectbook. 
Besides Gabriela, TU Delft also nominated Elisa Dominese PDEng (Individual Design Project Chemical Product Design, NextivityFiber), Syed Amin Raza PDEng  (Individual Design Project Process & Equipment Design, SABIC) and Amin Ahmadzadeh PDEng (Individual Design Project Process & Equipment Design, Unilever). The latter is also represented in the projectbook.
Process Systems Engineering in the Netherlands (PSE-NL) is a knowledge network that aims to offer a platform for sharing the best practices and scientific advancements in the PSE area, by specialists from academia and industry as well as systems focused process technology & operations managers. Since 2020, the PSE-NL association presents an annual award to recognize an outstanding PDEng/PhD thesis, demonstrating an important contribution to research and/or practice in PSE.