In the 4-part series Brightful Minds, science editor Sonja Knols and photographer Dieuwertje Bravenboer are taking a tour along the tenure trackers involved in the 4TU High Tech for a Sustainable Future (HTSF) programs. These talented, often young, scientists explain what drives them, what high-tech research they are working on, and how they organize their careers.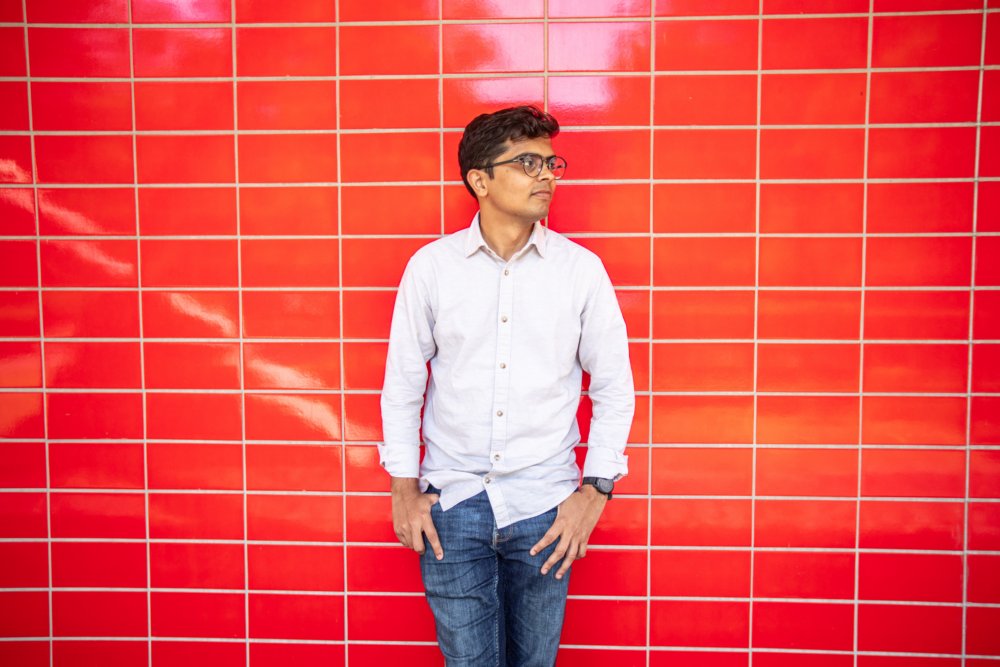 This third edition focuses on diversity and inclusiveness. Agnes Berendsen (RECENTRE), Srinidhi Gadde (HERITAGE) and Aimée Sakes (Soft Robotics) tell how they each followed their own path towards their current position at one of the Dutch technical universities.
Text: Sonja Knols
Images: Dieuwertje Bravenboer
The story of Srinidhi Gadde | 4TU.Heritage
Srinidhi Gadde will start his tenure track at University of Twente in July 2023. Srinidhi comes from a rural region in India, and grew up with no access to computers till he went to university. Now, he works with supercomputers to develop high resolution models to study the Earth's climate.
Current and future work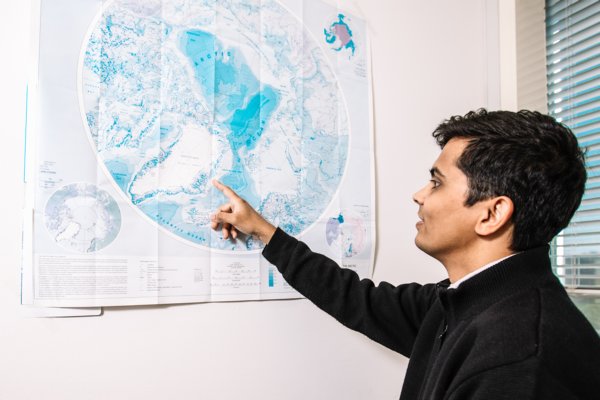 'I am currently working on polar climate modelling as a postdoc at Utrecht University. Most climate models do not accurately model the polar phenomena necessary for predicting climate change. We develop specialized models accurately representing physics of the polar regions and predict the polar climate at resolutions of 5.5 - 11 kilometers. In our regional climate model, we incorporate unique polar phenomena like melting of ice, refreezing water, snowfall, and also the dispersal of snow across the Antarctic continent due to high speed winds.
This July, I will go back to University of Twente where I obtained my PhD to shift my focus from polar climate to urban microclimate. Though at first sight polar and urban climates might seem worlds apart, in terms of modelling they are not so different. In my project, which is a part of the HERITAGE program, I will work on models to improve the predictions of urban climate. The aim is to use inputs from remote sensing and incorporate them in high resolution climate models that can simulate urban climate at a resolution of 1 meter and lower, which is a factor of 10 to 100 times better than current models. We also aim to differentiate between heat stresses on newer parts of the city and older city areas with inefficient heat management.'
Career path
Key people
'My father has always been an inspiration for me. Though he did not study much himself and did not have a lot of money, he always tried his best to get his children educated. And when I said I wanted to pursue Master's in an institute far away from where we lived, he immediately said I had to go for it, and that we would find a way to finance all of that. If I see what he has put in to get me this far, I can only work as hard as possible and enjoy my work as much as I can.'
Advice for other (aspiring) academics
And don't be afraid to venture into new research areas, switching fields opens up new avenues of learning. When you are applying for a vacancy, you are judged not only on your background, but also on your competences, interdisciplinary skills, and ambitions. If you are willing to learn new things, you will find a lot of open options. For a researcher, learning should never stop.'
About HTSF
The goal of the High Tech for a Sustainable Future (HTSF) programme is to stimulate structural and sustainable collaborative theme-oriented research between the four technical universities on topics that require 4TU collaboration and for which it is currently more difficult to acquire funding externally (i.e. new or high risk topics). The societal relevant research programmes attract and develop new and diverse talent for the four TU's -among others 63 Tenure Trackers- and aim to deliver societal impact through scientific breakthroughs. After a funded start-up period of five years, research should continue without 4TU.Federation funding.
In 2018 the first round of HTSF programmes started. Now, after five years, they are ready to continue independently and make room for the new HTSF programmes to start. A total of €20 million has been made available for the four new HTSF programmes.