Since January 2022 the team that coordinates the 'Advancing university teaching and educational careers' project, has changed. Perry den Brok and Remon Rooij of 4TU.CEE form the core team together with Project manager Sylvia Walsarie Wolff. An Advisory Board of policy – and HR staff and educational experts from participating universities ensures coverage of all aspects that are important in educational careers: research, policy, management, implementation and innovation. The past two months the team spent on setting up an updated project plan.
Vision on recognizing and rewarding education
The collection and analysis of policy documents and various conversations and meetings show that most universities have mainly recorded a vision and ambitions with regard to recognizing and rewarding education. Some universities have developed a roadmap or career path to guide academics towards the career they wish to acquire. In the updated plan an inventory of teacher career possibilities, perspectives and teacher support precedes the setup of criteria for the STEM focus area.
Teacher Cultures Survey 2022
In parallel the Teacher Cultures Survey 2022 is executed this spring. Comparing and combining results of local results of the Recognition & Rewards projects and the outcomes of TCS Survey will lead to a clear overview of career perspectives in STEM, guidelines to come to a mutual framework for teacher professionalisation and (policy)documents comparing research in university teaching, innovation and careers.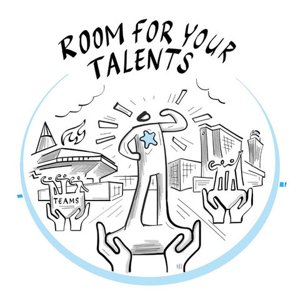 Join our team!
To complete the project core team we are looking for a project assistant for 1 day a week. Please contact Sylvia Walsarie Wolff if you are interested or know somebody who is.
More information about this project can be found on the 4TU.CEE Innovation Map.