by Remon Rooij
[4TU.CEE board member and TU Delft's CDIO liaison officer, Associate Professor Urbanism, TU Delft]
More than twenty colleagues from our four institutes participated in the Reykjavik 2022 CDIO conference, 12-15 June at the Reykjavik University campus. CDIO (Conceive-Design-Implement-Operate) is the global network sharing insights and discussing the future of engineering education. The conference is a platform to present engineering education practices, innovations, and educational research results. It was the first time the CDIO community got together physically after several regional and global online conferences. The Iceland volcanic landscape and climate brought a beautiful scenery for the conference and gave the participants days with 21 hours of daylight which were used intensively for both academic and more informal exchange (and sightseeing).
CDIO newcomer dr MaartenJan Hoekstra, one of Delft's directors of education is enthusiastic about the activating and inclusive character of the conference. "The CDIO working groups, roundtables, and workshops play a major role in the conference set up where many people, both juniors and seniors,  actively contribute. It is great to see that what we value as important in our engineering education – a safe and inclusive environment that activates, stimulates, and motivates learners to contribute – also is the way of working in an academic conference on engineering education." 4TU.CEE Ph.D. candidate Nina Bohm emphasizes that the CDIO conference is a place where in particular engineering educators meet. "For me as a Ph.D. researcher (and teacher), it is very interesting to discuss with them how my research insights on transdisciplinary learning and the design of transdisciplinary learning environments for engineers are seen, perceived, and valued by these educators as they are the ones who do the teaching."
The conference was enthused by two excellent on-site keynote speakers: Halla Hrund Logadóttir, Director General of the National Energy Authority in Iceland talking about the energy transition in geothermal Iceland, and Trondheim (NTNU) professor Geir Egil Dahle Øien sharing their impressive institutional education redevelopment "Technology Education of the Future" that has been inspired by the 4TU.CEE work on the future of engineering roles of the TUD/NTNU professor Matthijs van Dijk.
Typical CEE topics that were part of the conference agenda were challenge-based learning (CBL), curriculum agility, assessment strategies, (interdisciplinary) teamwork, design education, post-covid education, staff development, and the design of the university of the future. It was no surprise that TU/e professor of Design of Innovation Ecosystems Isabelle Reymen (also CEE promotor) and TU/e professor of Acoustic and Noise Control Ines Lopez Arteaga (also Dean Bachelor College) could be found at the CBL session. In Eindhoven, they play prominent roles in CBL program and the TU/e Innovation Space. Professor of Statistics for Innovation in Education and academic director of the Delft Teaching Academy. Annoesjka Cabo co-led an intense workshop session on the transfer of mathematics to engineering. She would like to stimulate more 4TU staff – educators, program leaders, education advisors, and education researchers – to come to CDIO: "There is so much to both share and learn here for all!" Ines Lopez Arteaga adds that "it is not only very valuable to meet international colleagues here at the CDIO, but also to spend a considerable amount of time with our Dutch 4TU colleagues. It strengthens our ties." Anita van Oosten, education coordinator of the Wageningen/Delft joint degree MSc MADE in Metropolitan Analysis, Design and Engineering tells how the conference has helped and stimulated her in her work: "Many themes are interesting to me and very relevant for our programs, such as students in the lead of their assessment, flexibility in study paths, and teamwork. In the MADE program students are asked to take the lead over their learning processes and personal development, and work a lot in interdisciplinary teams as our students have a large variety of disciplinary bachelor backgrounds."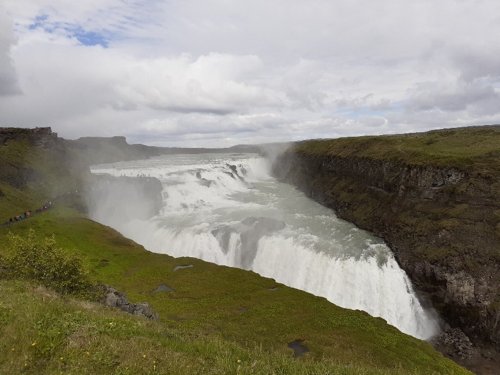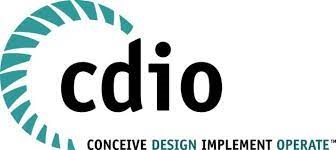 CDIO: a waterfall of ideas for engineering education innovation and research (Iceland's Gullfoss waterfall)
The conference proceedings will soon be available to all, also via the next 4TU.CEE news item, with several contributions from Twente, Wageningen, Eindhoven, and Delft. Personally, I am already looking forward to the next CDIO regional meeting (EU/UK/Ireland/Northern Ireland) in January 2023 in England and the global meeting in Trondheim from 26-29 June 2023. All 4TU staff is invited to get in touch with their own institutional CDIO liaison officer to get familiarized with CDIO and its conferences and other meeting moments.