Lunch talk: Adaptive expertise in leadership and professional learning
Education systems around the world are calling for transformative change to meet the challenges of a rapidly-changing, technology-enhanced environment in the context of increasing diversity and inequality in society. However doing things in new ways requires more than the acquisition of new skills and knowledge, it also requires new mind-sets and dispositions.
This seminar will focus on a five-year New Zealand research study which identified the importance of developing adaptive expertise in leadership and professional learning. The development of adaptive expertise was associated with positive outcomes for students. Adaptive expertise is characterised by flexible and novel responses in highly complex situations. This seminar will concentrate on how educational leaders and professional development facilitators can develop adaptive expertise in order to enable the transformative change that is needed. This event is organised by University of Twente and 4TU.CEE.
About Dr. Deidre Le Fevre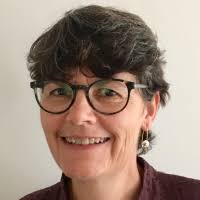 Deidre is a Senior Lecturer and Head of Graduate Programs in Educational Leadership at the University of Auckland, New Zealand. She began her career as an elementary school teacher in New Zealand and the U.K before completing her PhD (Ann Arbor, Michigan) and moving to Washington State University to work on research and teaching.

Practical information
Date:                  Thursday 4 July 2019
Time:                  12.30-13.30 (room open from 12.00h)
Location:            University of Twente,
Registration:      by sending an email to: Irene Wilmink-Voogtsgeerd  
                             i.wilmink@utwente.nl
                             When registering please indicate:
                            - if you would like to have lunch
                            - whether you have any dietary restrictions