LEARNING SPACES TOUR


-Discover the added value of innovative learning spaces for education-
We look back on an inspiring visit to AMS Institute. The presentations and Living Labs report can be found here:
- AMS presentation
- MADE presentation
- Living Labs presentation
- Living Lab Way of Work report

During the learning spaces tour you will visit innovative learning spaces at the four universities of technology and gain insight in related ongoing innovative projects. We will focus on the added value of the innovative learning space for education.
The tour is split into multiple days over a couple of months. During each day we will visit multiple learning spaces. The first stop will be the AMS institute on 24 January 2019. A second and third stop to other labs are planned in March and May. These may be: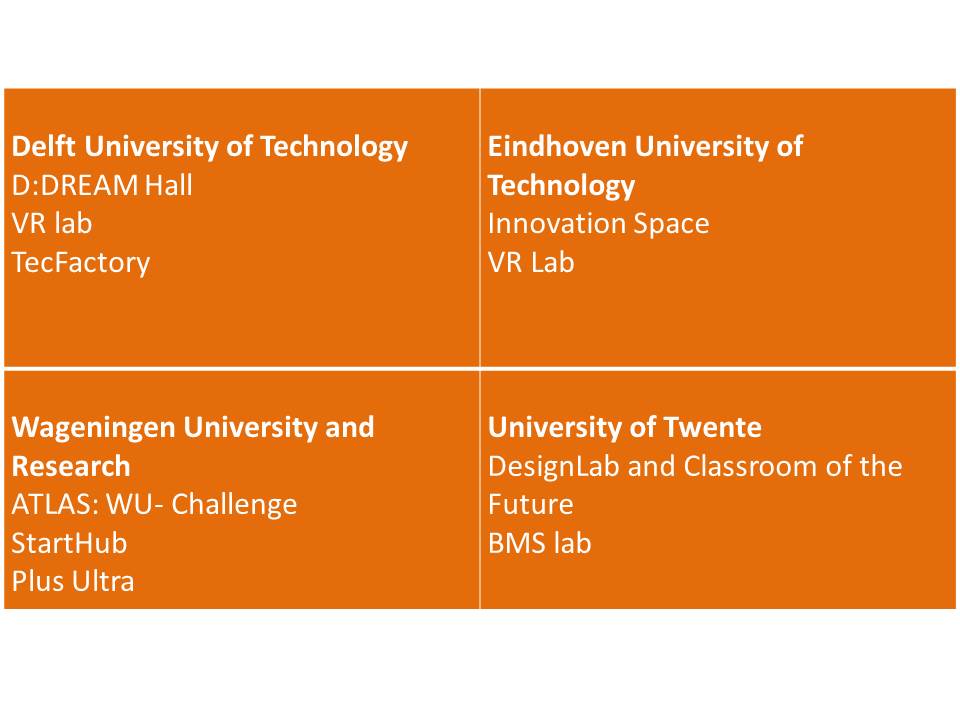 The tour at AMS Institute
At the AMS institute for advanced metropolitan solutions we will get an introduction to the Amsterdam Living Lab course in the MSc MADE. Students will present their mid-term results. We will also visit one or more sites at which students are working on their living lab cases in a co-creating, innovative and sustainable way. AMS Institute is a new Amsterdam based public-private institute where talent is educated and engineers, designers, digital engineers and natural/social scientists jointly develop and valorise interdisciplinary metropolitan solutions. Amongst the Institute's partners are TU Delft and WUR.
For whom
Lecturers, support staff and others who are interested in the added value of innovative learning spaces for education.
Practical details:
Date:               24 January 2019
Time:              10:00-16:00h
Location:         AMS Institute
Costs:             free of charge for anyone working at 4TU
Registration:   the tour is fully booked, it is no longer possible to register 
Transport:       You are requested to travel to the location by yourself
Information:    More information on the programme will be provided at a later time. 
Do you have any further questions? Let us know at 4TU.CEE@4tu.nl