In a four-year research project, funded by the 4TU.CEE, a small group of researchers[1] from the Ethics and Philosophy of Technology section at TU Delft has been looking at the ways in which standard approaches to engineering ethics education–in which students attend lectures, read philosophical texts, and write essays–can be enriched through interactive hands-on embodied exercises that help bring to life the ethical issues engineers-in-training are grappling with (link to the project). 
Within this research-project, we have become increasingly committed to the idea that the embedding of non-traditional embodied interactive exercises is also warranted from a social justice perspective. On a conservative estimate, 10% of TU Delft's student population studies with a disability (according to some estimates, it is reasonable to assume roughly 30% of students in higher education study with a disability). With ADHD, autism, and Dyslexia making up a large portion of these disabilities, this means that our student body is emphatically neurodiverse. Indeed, as Gillian Saunders & Maartje van den Bogaard (TUD) point out "Evidence … shows that in engineering degrees neurodiverse students are overrepresented". Neurodiversity refers to the idea that people experience, understand, and interact with the world in many different ways and that differences that seem to deviate from an assumed typical norm ought to be valued rather than labeled as deficient. A narrow pedagogical focus on lectures, textual engagement, and essay-writing threatens to exclude neurodivergent students whose ways of learning and making sense of the world may not be best supported through traditional forms of pedagogy. Motivated by this concern, we designed a new engineering ethics exercise that aims to promote inclusivity. The exercise was embedded in the fall of 2021 in three different engineering ethics courses, attended by approximately 200 BSc and MSc students.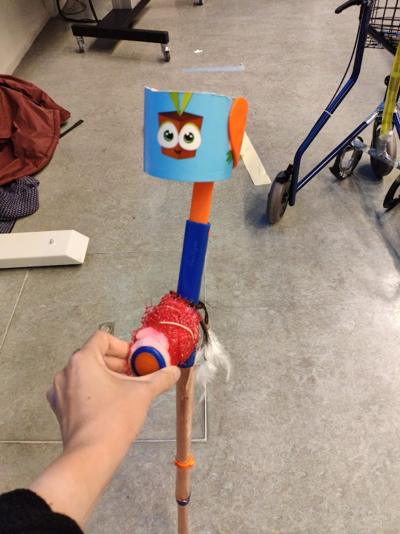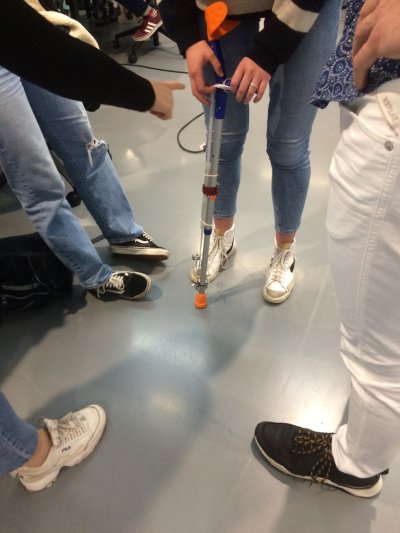 For the exercise, we combined videos and readings from the field of critical disability studies with a hands-on workshop. During the workshop, students worked together in small groups to transform artifacts used in contexts of disability, illness, and rehabilitation (see images below for an impression of the artifacts and the workshop itself). These transformations had to be value-oriented. That is, students had to consider how concrete material changes to the artifact would improve (or undermine) a potential user's sense of inclusivity. Our hypothesis was that this hands-on workshop would simultaneously encourage meaningful engagement with the value of inclusivity, while also contributing to a more inclusive learning environment, by enriching the range of pedagogical activities available to our students. As we discuss in a forthcoming article, this hypothesis panned out. A combination of surveys and in-depth interviews confirmed that the most important reason why students valued the activity was its non-traditional embodied, interactive form, providing an alternative way to engage with the relationship between engineering and ethics.
[1] The current researchers on this project are Dr. Trijsje Franssen, Dr. Andrea Gammon, Dr. ir. Lavinia Marin & Dr. Janna van Grunsven. For the development and implementation of this exercise, we also collaborated with two other members of the Ethics and Philosophy of Technology section; Dr. Samantha Copeland & Dr. Cristina Richie