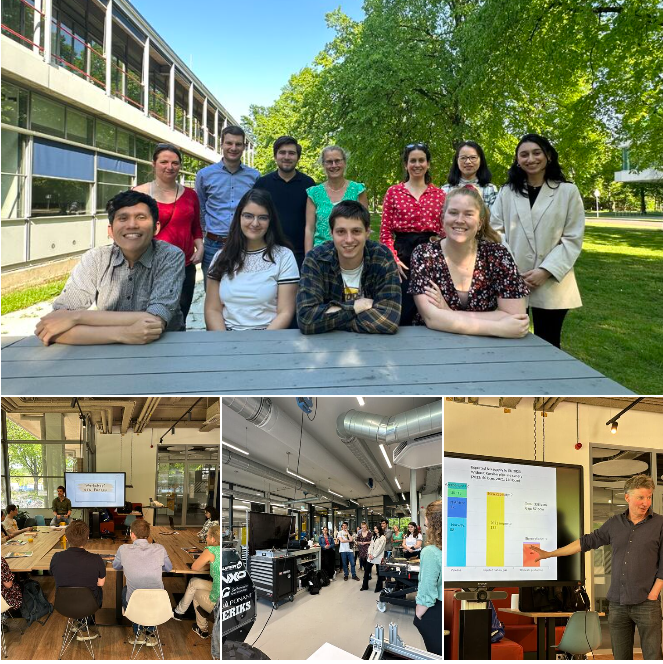 Looking back on the Responsible Sustainability Challenge (RSC) workshop held on 13 May 2023 at TU eindhoven, co-organized by the 4TU.Centres High-Tech Materials, 4TU Centre for Energy, and 4TU.Centre for Ethics and Technology , with the topic of sustainable energy and entrepreneurship!
 🌱 This workshop is a part of the RSC course, a 15 ECTS project for Master Honours students at the 4 technical universities in the Netherlands, which brings together students and aims to foster innovation and collaboration.
 ✨ The event offered an insightful lineup of presentations and workshops:
 🎙️ We were honoured to have David Smeulders from Eindhoven University of Technology deliver a captivating keynote presentation on "The Challenge of Sustainability." Professor Smeulders, the scientific director of 4TU Centre for Energy and distinguished expert in #EnergyTechnology, shared his valuable insights and perspectives.
 💡 Bart van Grevenhof from The Gate conducted an engaging workshop on Entrepreneurship. Attendees gained valuable advice on turning their ideas into practical ventures, thanks to The Gate's expertise in offering guidance and support to aspiring entrepreneurs.
 🚀 SOLID from Eindhoven University of Technology shared their inspiring company story, "The Evolution of the Iron Flame." With their ambition to provide clean and renewable energy access to all, Team Solid showcased their efforts in creating an ecosystem for iron fuels as #circularenergy carriers.
 🤝 The event provided a unique opportunity to connect with education experts and project coordinators, including the core team of the RSC and professionals like Luuk Buunk and Lianne de Jong got the chance to visit GO Green Office in TU Eindhoven, who inspired us with their sustainability initiatives and projects.
 📝 We would like to thank all the participants who made this event a success. Don't forget to visit our website: https://www.4tu.nl/energy/ to stay updated with future events!