David Smeulders (TU/e) has been the Director of Research at 4TU.Energy since July 2020. He took over the role from Paulien Herder (TU Delft), who initiated the Centre in 2019. 4TU talked with Smeulders about the progress being made on the energy transition, technological advancements and 4TU.Energy's contribution to these developments.
Why was 4TU.Energy established?
We are new to the 4TU Research Centres. Most of the Centres were initiated in 2017 or earlier; we started in 2019.
The rectors of the four Universities of Technology played a seminal role in the initiative. It was felt that we also needed to join forces in the field of energy. At that time, the Climate Agreement and the Climate Act had just been adopted in the Netherlands. Paulien Herder (TU Delft) was asked to take the lead, in collaboration with Gerrit Brem at the University of Twente (UT), Harry Bitter at Wageningen University & Research (WUR) and myself at Eindhoven University of Technology (TU/e). Paulien stepped down last July and I took over her role as Director of Research.
What is 4TU.Energy all about?
We need to shift towards a circular and CO2-neutral world, in which waste is reused as feedstock and CO2 emissions are reduced. Such a profound transition requires research and education, and 4TU can play a crucial role in this. Cooperation will be key. Not just between the universities themselves and with industry, but also with applied research organisations, universities of applied sciences, municipalities, water boards and central government, for example.
"Not all municipalities have an energy expert, for example. I think that we need to revert back to a more national approach to spatial planning."
What is the biggest challenge we face in the energy transition?
The biggest challenge is to develop and use the right knowledge at the right time in the right place. And this goes beyond mere technology, but also involves science of society, economical science and knowledge on spatial planning.
For example, we are really starting to reach the limits in terms of spatial claims, now that we need more houses as well as forests, solar fields and wind farms. There used to be a National Planning Agency (RPD) for these kinds of issues, but it was abolished in 2001. Now that knowledge is fragmented. Not all municipalities have an energy expert, for example. I think that we need to revert back to a more national approach to spatial planning.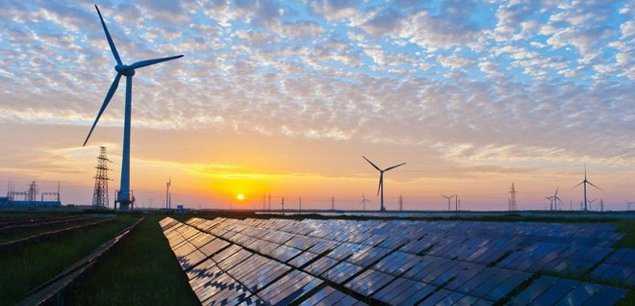 Could 4TU play a role in this?
Absolutely! Through our educational programmes, for example, we transfer knowledge to students for the benefit of society. The Master's programme in Sustainable Energy Technology already makes a significant contribution to that transfer of knowledge. For this Master's programme, students enrol at one of the four universities for their core curriculum and can specialise at one of the other universities without having to go through a separate admissions procedure. The socio-economic dimension I mentioned earlier already constitutes 25% of the entire curriculum.
I would also like to supplement this by developing postgraduate courses that you can follow after your Master's programme and which bring you up to speed with the latest 4TU insights. This would free two birds with one key. Firstly, knowledge will immediately permeate to where it is needed; to the higher levels of industry and government. And secondly, lecturers will be able to find out about the current issues and developments at organisations and benefit from those directly in their teaching and research.
Speaking of research, are there any collaborations going on at the moment?
Yes, there are too many to mention, so I'll just highlight a few. All four universities of technology are conducting research that focuses on the cascading use of biomass. In other words, using biomass as efficiently as possible. So, for example, you can use wood as a building material and next as a fuel, but not the other way around. This is in line with the United Nations Sustainable Development Goals and with our aspiration to achieve a circular economy.
Researchers at TU Delft and the UT are working on the thermal and chemical conversion of biomaterials before they can be used as feedstock. WUR has launched a research programme into bio-asphalt so as to eliminate the need for tar components from oil. And researchers in Eindhoven are investigating the potential of lignin, a residual product of plants. 
The universities are also working together on thermal energy. Delft and Eindhoven are working with partners such as TNO, Deltares and municipalities as part of the WarmingUP collective to extract heat from surface water and store it temporarily in the subsurface for use at a later date. This is particularly interesting for cities, where temperatures can rise significantly during summer. Another project in Amsterdam is researching the installation of heat exchangers in quay walls to extract heat from the canals. 
Smart grids also play a key role in the transition. How can smart grids help to safeguard the security of our electricity supply, given that fluctuations in electricity production are inevitable when using wind and solar energy? 
4TU.Energy video ''Towards a digital twin of our powergrid''
In the field of electrochemical energy conversion, we are researching ways of efficiently converting electricity into molecules such as hydrogen. Hydrogen is seen as being a promising option because it can be stored and used when there is no solar or wind energy available. It can also be used as a green fuel. Here, too, the four technical universities complement each other in materials research, in reactor technology, and in the development of new catalysts, for example.
Are there any other plans in the pipeline?
I want to expand our role as an information hub. Ideally, the government and the business community will develop more strategic connections with 4TU.Energy when it comes to the energy transition.
I also think it is important to have continuity in research and education. Many of the research programmes, such as WarmingUP, are relatively short-term, but the energy transition will continue to be a priority for decades to come.
We can also benefit from exploring those areas that will play a crucial role in the longer term and about which we know very little. Which research areas are particularly relevant for the energy transition, and where is little being done at the moment? Can we, as 4TU, set up a long-term funding programme with tenure trackers for these areas? 
"The greatest strength of a university is in the staff and the students. Excellent staff creates excellent research and innovative applications."
And in terms of our network, which partners are we already collaborating with?
Industry is already a go-to partner for the universities of technology. Many research programmes, for example, are not awarded funding without their involvement. However, there is still room for improvement when it comes to cooperating with civil society, municipalities and government. We can be more proactive to include them in our research and education in order to ensure that the entire chain – from research and development to production and users – is represented.
What is the added value of federations such as 4TU?
The greatest strength of a university is in the staff and the students. Excellent staff creates excellent research and innovative applications. The key is to hire excellent staff, bring them in a stimulating environment, coach them and provide them with a network and financial resources. 4TU facilitates this, and feels responsible for ensuring that the staff can flourish and that the students strive for the best.
4TU also plays a crucial advisory role, especially given the increasing demand for knowledge that I mentioned earlier. All energy solutions have implications that need to be discussed. It is not 4TU's job to prescribe what will happen in our country. Our strength lies in identifying the advantages and disadvantages of each option so that government, provinces and municipalities can make informed decisions.
I have another question, given the upcoming elections. What improvements should the next cabinet make in terms of energy policy?
Research and development play a key role in the energy transition. The government's sector plans are a good example of instruments that can be used to recruit new researchers at universities. However, investment in education and research will continue to be a priority in the future if the Netherlands is to maintain and expand its knowledge position.
Finally, can you tell us a bit about your own research field?
I've spent most of my career working on fluid mechanics in one way or another; during my study Aerospace Engineering in Delft, my doctorate at the Department of Applied Physics in Eindhoven, when I started working at the Department of Civil Engineering and Geosciences – formerly Mining and Petroleum Engineering – in Delft and now at the Department of Mechanical Engineering in Eindhoven.
And I have never regretted it. Fundamental and technical research allows you to work in a very wide range of fields. At two different universities and at four different faculties! That's what I would call a 4TU experience.