Maatje
Children should be empowered to express themselves through play
Some children lag behind with their socio-emotional development. They find it hard to express their feelings or come from backgrounds with little space to share how they feel. Care farms aim to create a safe environment for these children, teaching them all kinds of useful skills through daily routines and activities. Our goal is to provide children and care farms with an activity that enables self-expression.
"No blue cars for boys and pink dollhouses for girls, but a gender-neutral, open-ended, open source and sustainable children's toy."
The idea for Maatje originated through participatory design with children. Maatje is a play activity supported by a toolkit, with the goal of empowering children living at a care farm or participating in a special education environment to build their own buddy ('Maatje') in a co-creative manner. During this activity, children are stimulated to reflect on their goals and expectations from a close friend.
Custom designed cardboard boxes and 3D-printed screws encourage open-ended play. The co-creation sessions when designing the Maatjes are valuable for both children and their caregivers, as they can start conversations about their needs and values, as well as their fears and dreams.
The open-ended nature of Maatje separates it from other toys that are often gender-stereotyped. In addition, Maatje activities use sustainable materials such as cardboard, in contrast to the many plastic toys that children usually play with.
"Maatje encourages children to express themselves through a fun activity."
Our role as a designer is not necessarily to deliver a finished product, but to make it possible to create something that is intrinsically valuable to the creator. The process of building a Maatje makes a child feel connected to it from the very start. The open-ended nature of the Maatje toolkit stimulates the imagination of children to think and reflect on what they value in a friendship. In addition, the caretakers learn about the children's needs and values, strengthening their connection with the children. After taking their Maatje home, children put them on their nightstand or whisper secrets, making Maatje a personal buddy at home.
"Children use this kit to build the Maatje they want and who best fits their needs."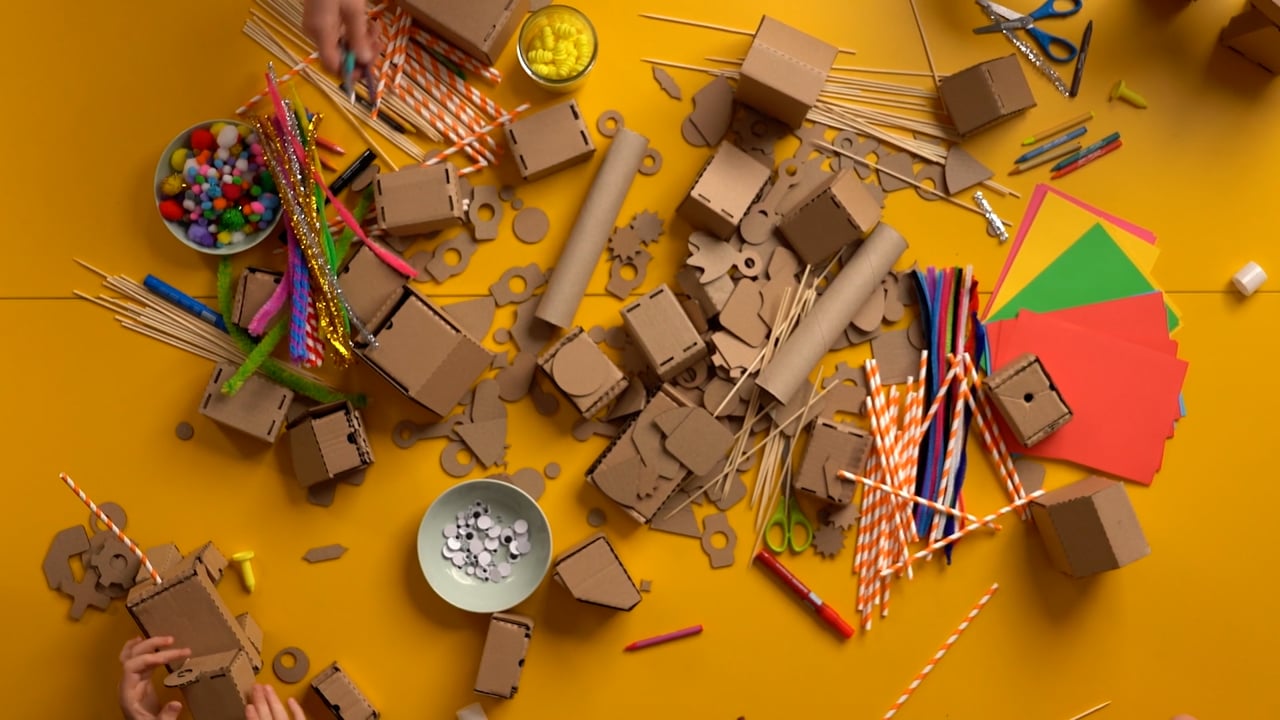 Share
Editions
Topics
Themes
Participating universities
Aeon
How can citizens take meaningful ownership of their data?
Affective Foreteller
How will we experience Machine Learning forecasts of our moods?
Are we on the same page?
How can designers use friction to trigger change in people's mindsets?