After the recent Italian elections that saw a victory of conservative, populist and potentially antidemocratic powers, Italian novelist Sandro Veronesi wrote in La Stampa something that clearly opens up opportunities for design. He ascribes the current failure of progressive forces to having missed the promise of happiness. What he argues is that the political discourse is still hinged on outdated industrial paradigms: politics has failed to detach itself from the old and unfit idea that work produces wealth and therefore workers need to be protected as if they were clients.
From a design perspective, Veronesi's analysis inspires immense opportunities for cultural and creative forces to support a transition from a production and consumption-based paradigm to a value-creating paradigm, where value is not just financial. While neoliberal and conservative powers have focused on how to "share the cake", progressive forces, suggests Veronesi, "should think about how to make the cake. So, the topics to tackle should not concern work in a traditional sense, but rather address the fact that we will be less rich, we will have to consume less, and that consuming less does not mean being poorer. Happiness is a good means of compensation."
Design can be a driver in this transition; it requires an openness to uncertainty and the courage of brave experimentation. Design-infused processes fuelled by the imaginative power of the cultural and creative sector can create new practices in the tension between heritage and plausible, desirable futures. Design can tackle how to make our lives meaningful through reciprocal care, mutual noticing, the ability of making kin, and taking response-ability. It can support us in creating beauty together, it can enhance how we relate, respect, and regenerate other lives on the planet.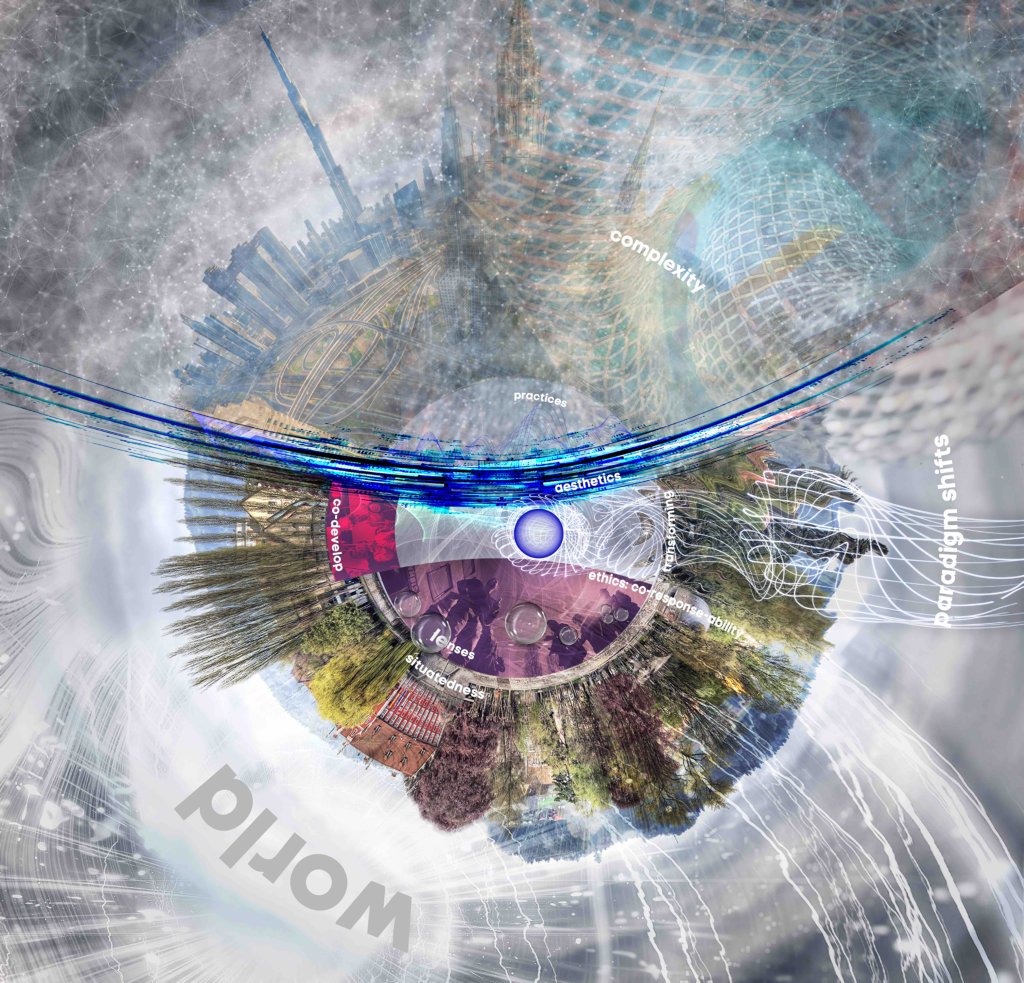 To make this happen, new competences, especially skills and attitudes, need to mature, to ensure that explorative prototyping practices are embedded in innovation processes at the cross-section of multiple societal sectors. There is an increasing general awareness regarding the need for these competences. This is becoming apparent through the emergence of initiatives like the new European Knowledge and Innovation Community, EIT Culture and Creativity, or the New European Bauhaus movement. A design-infused ecology that deals with the topic of cross-sectoral integration through creativity has also been formed, named d.centre|EU. This initiative was initiated by RISE, the Swedish Research Institute and the Eindhoven University of Technology, but a number of European partners already gravitate around it to train their systemic sensitivity and integrate different perspectives on how to contribute to societal change. 
The interest that these initiatives generate shows there is an urgency among creative pathfinders of change across Europe to form communities of practice and transdisciplinary learning ecosystems that look into what kinds of frameworks, approaches, evaluation methods and vocabulary are needed to embed artistic, creative practices in existing systems and to transform these practices towards a horizon of collective, multispecies thriving.