Operator Feedback Support
One person can only see so much. A sensor, though, can record a lot more. A helpful tool when it comes to machine operator training.
SOMA College (the biggest construction equipment operator training center in the Netherlands) faced a challenge: how can one instructor observe five or six students at the same time, with each student operating a large machine?
Efficiency and Accuracy in Feedback
In the Netherlands, there is a shortage of technically trained people, specifically in the built environment sector. The common practice of training operators of construction equipment is through on-equipment training sessions. Instructors provide feedback to students while they are working with the actual equipment. This can be a time consuming and inefficient process, as one teacher can only see so much.
Farid Vahdatikhaki, assistant professor in the University of Twente, was triggered. "A sensor-based feedback system would be able to see much more and provide better feedback." Together with a PDEng researcher, Armin Langroodi, he designed and developed a Feedback Support System for the training of construction equipment operators.
Feedback Support System
Being the metaphorical 'eyes and ears' of the instructor, the Operator Feedback Support system records operator behavior. The system then analyzes this data and gives feedback in the form of an interactive 3D model. Much like a video game, you can simulate the situation and change behavior.
Data Recording
"For the first part, recording the data, we needed to determine what movements were most important to give feedback on. Different motion ranges were set for the machine" explains Farid.
"Equally important is to measure the physical moments of the operator himself/herself, to measure what they are looking at and whether they are aware of safety risks (in moving the machine, for example)."
Data Analyzing
For each of the behavioral focus points was determined what the preferable outcome was, and what not. Through an algorithm, all data is automatically analyzed and processed to generic feedback. (See picture …)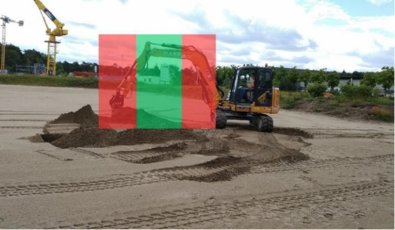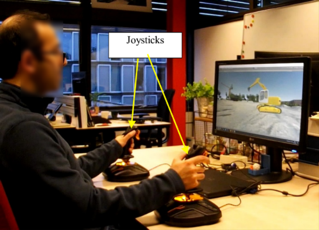 Feedback
After that, the instructor evaluates the recordings and provides qualitative feedback on the specific focus points by adding notes. The training session and feedback are then evaluated with the student. An extra functionality added is the training mode, in which students can practise the movement in a simulation environment.
System Usability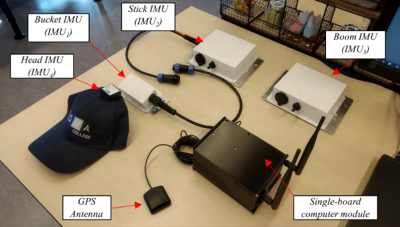 The prototype developed for SOMA College was designed to be user friendly. "It's  a so called plug and play system – you only need to instal it, it can be used right away."
As equipment comes in in different types, forms and sizes, the system was also developed to be implemented to other types of equipment. This prototype was designed and tested on excavator equipment. Due to the wide range motion, these are most complex to record, according to Farid.
Read more about this project in the thesis.