Netherlands Antenna Research Framework (NARF)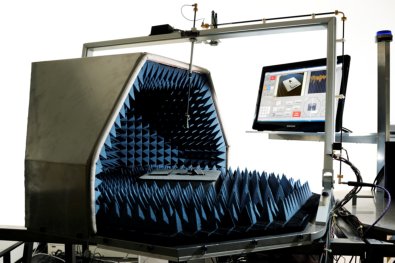 MISSION
The NARF focuses on the domain of Antenna systems and Propagation (A&P), including theory, experiments and applications.  By cooperating with related disciplines such as signal processing, electronics, material sciences and mathematics new breakthroughs can be created that will enable improvements in existing applications and will enable new application domains. A&P play a key role in today's society. The number of wireless devices and application domains are growing exponentially. It is crucial to maintain and further expand our strong expertise in the Netherlands in the domain of A&P.  This requires top-research in this domain that attracts talented students. 
The NARF will drive and align the academic research in A&P in the Netherlands. This should provide the required critical mass in terms of manpower and experimental facilities. It will also provide an improved visibility on national and international level. The NARF will support national industry, SME's and research centers in R&D related to the field of A&P. In addition, we will organize master and post-master level education.
The NARF will define and maintain a national research roadmap in the field of A&P. The roadmaps are based on the input of our stakeholders (industry, research centers and universities). More information.
SCIENTIFIC STAFF

TU/e
The following chairs will participate:
Prof.dr.ir. Bart Smolders, Dr.ir. Matti Herben, Dr.ir. H.J. Visser – Electromagnetics in wireless communications
Prof.dr. Giampiero Gerini - Novel Structures and Concepts for Advanced Antennas
Prof.dr.ir. Peter Baltus – Mixed-Signal Microelectronics & CWT/e
TU Delft
The following chairs will participate:
Prof. DSc. Alexander Yarovoy – Microwave Sensing, Signals and Systems
Prof.dr. Andrea Neto – TeraHertz Sensing
Dr. ir. Marco Spirito - ELCA
UTwente
The following chairs will participate:
Dr.ir. Mark Bentum – Telecommunication Engineering
Prof.dr.ir. F.E. van Vliet – Integrated Circuit Design
Prof.dr.ir. Peter Veltink – Bio-medical signals and system
Erasmus University Medical Center Rotterdam
Dr.ir. Maarten Paulides – Antennas in Cancer Therapy
CONTACT
Prof.dr.ir. Bart Smolders (TU/e), A.B.Smolders@tue.nl
Prof.dr. Alexander Yarovoy (TUD), A.Yarovoy@tudelft.nl
Dr.ir. Mark Bentum (UT),  M.J.Bentum@utwente.nl