Geopolymer Concrete Bridge
We want to make a first step towards cement free construction by designing and testing a geopolymer concrete bridge.Replacement of cement in the construction industry leads to a huge environmental impact both by reducing the CO2 emissions related to cement production and by decreasing the consumption of natural resources.Additionally, geopolymers have a fast hardening time which contributes to fast and hinder-free construction.
The main aim of this project is to develop a geopolymer concrete mixture and to upscale it to structural application. Structural elements will be produced from the developed material and will be mechanically tested in the laboratory. The focus will be on the nonlinear shear and flexural behaviour of reinforced geopolymer beams as the main structural component of a bridge. The mechanical properties and experimental behavior will be compared to the performance of regular concrete and the developed knowledge will be used as the input for designing the first geopolymer bridge.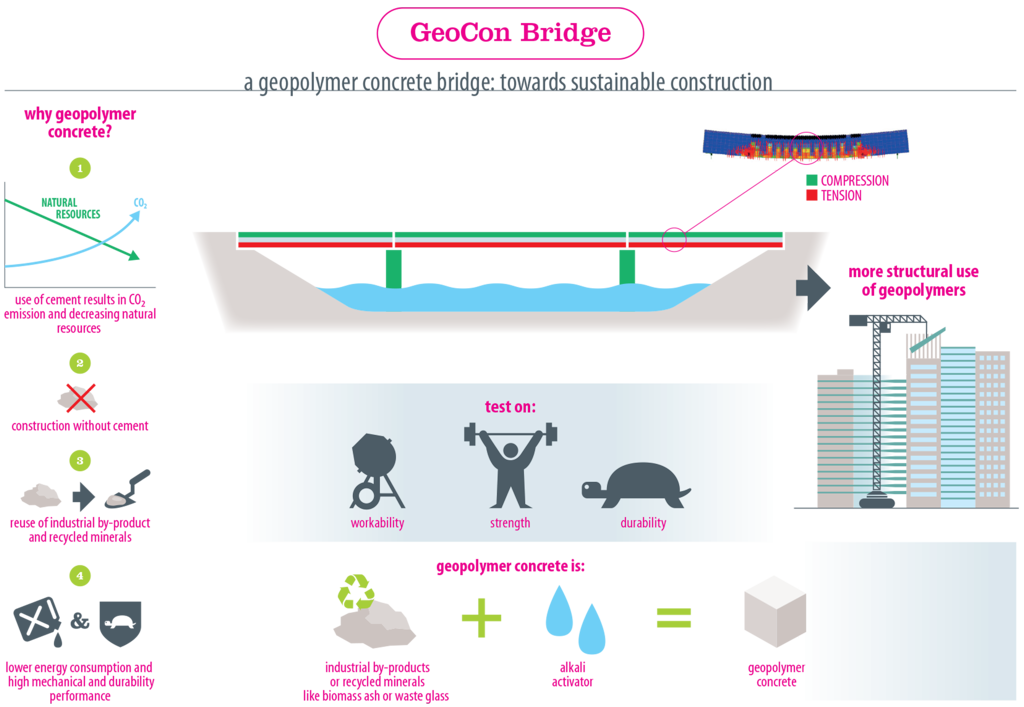 Team:
Delft University of Technology
Dr. G. Ye, Dr. Bahman Ghiassi, Dr. M. Luković
Eindhoven University of Technology
Prof.ir. S.N.M. Wijte
CRH Sustainable Concrete Centre
BAM Infra Nederland bv